Thermal Detectors in Cameras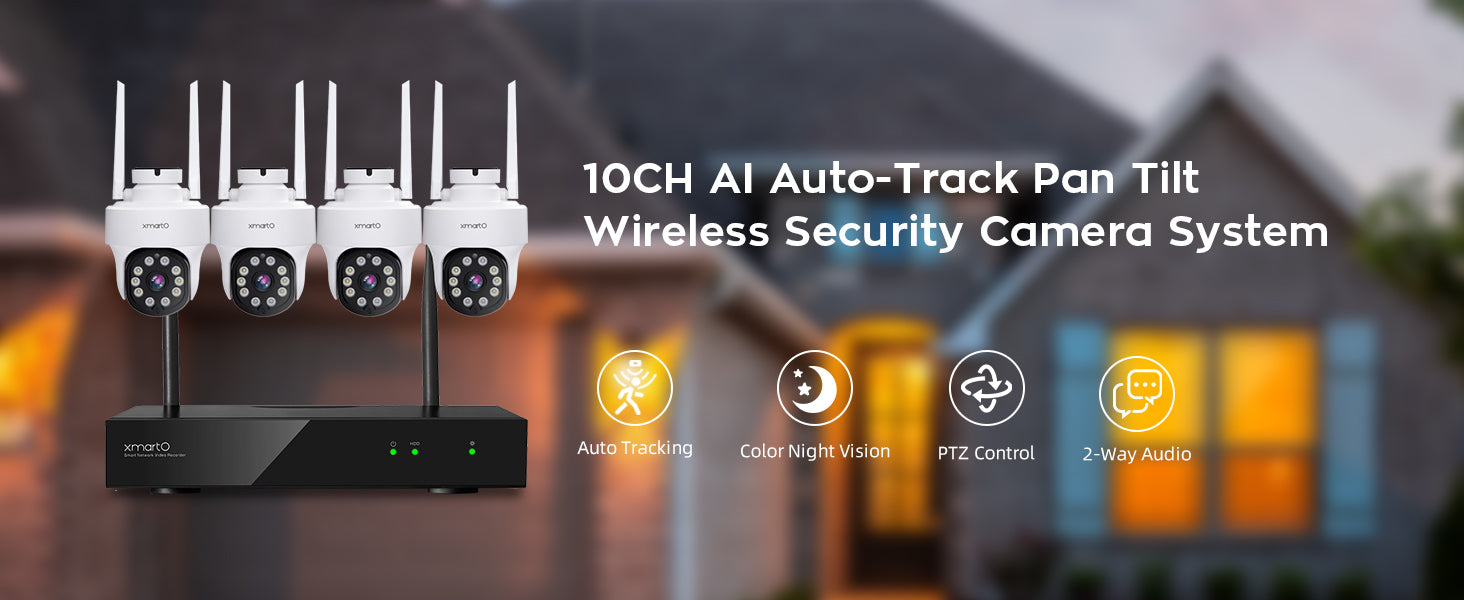 The XMARTO WYS30104 is a 10-channel standalone WiFi security camera system with 4 pan/tilt security cameras, helping you to monitor 4 areas simultaneously. Add up to 6 extra cameras if you need more. The NVR has its own WiFi for the cameras and the cameras plug-in power for 24/7 working.
Motion & Humanoid Detection
The cameras detect human, animals, vehicles and send instant App/Email alerts to your smartphone.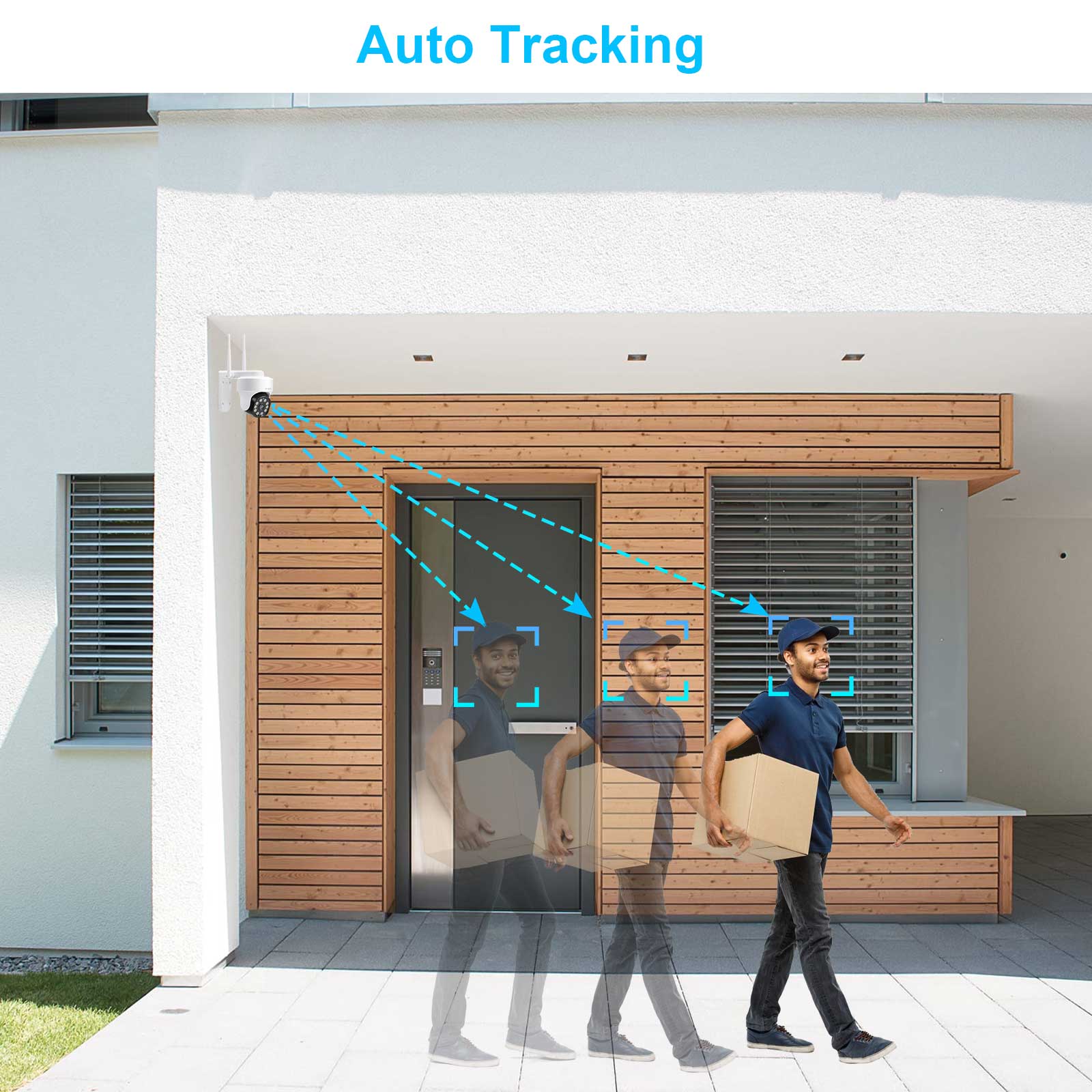 Automatically Tracks Movement
The cameras track movement and record activities automatically 24/7, even while you are not looking.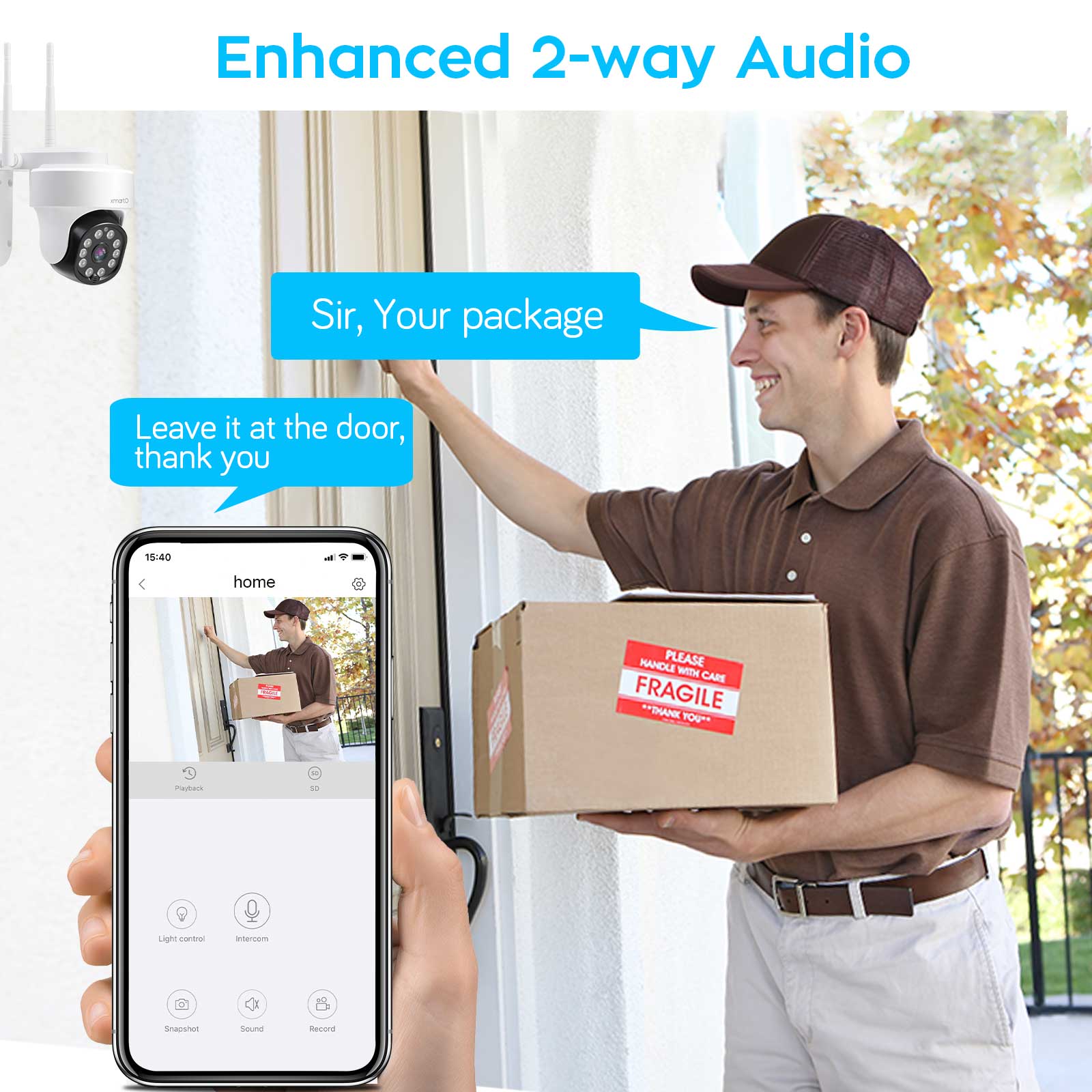 Enhanced 2-Way Audio
With Built-in microphone and speaker, you can hear and talk to your family, pet or the visitors on your mobile phone no matter where you are.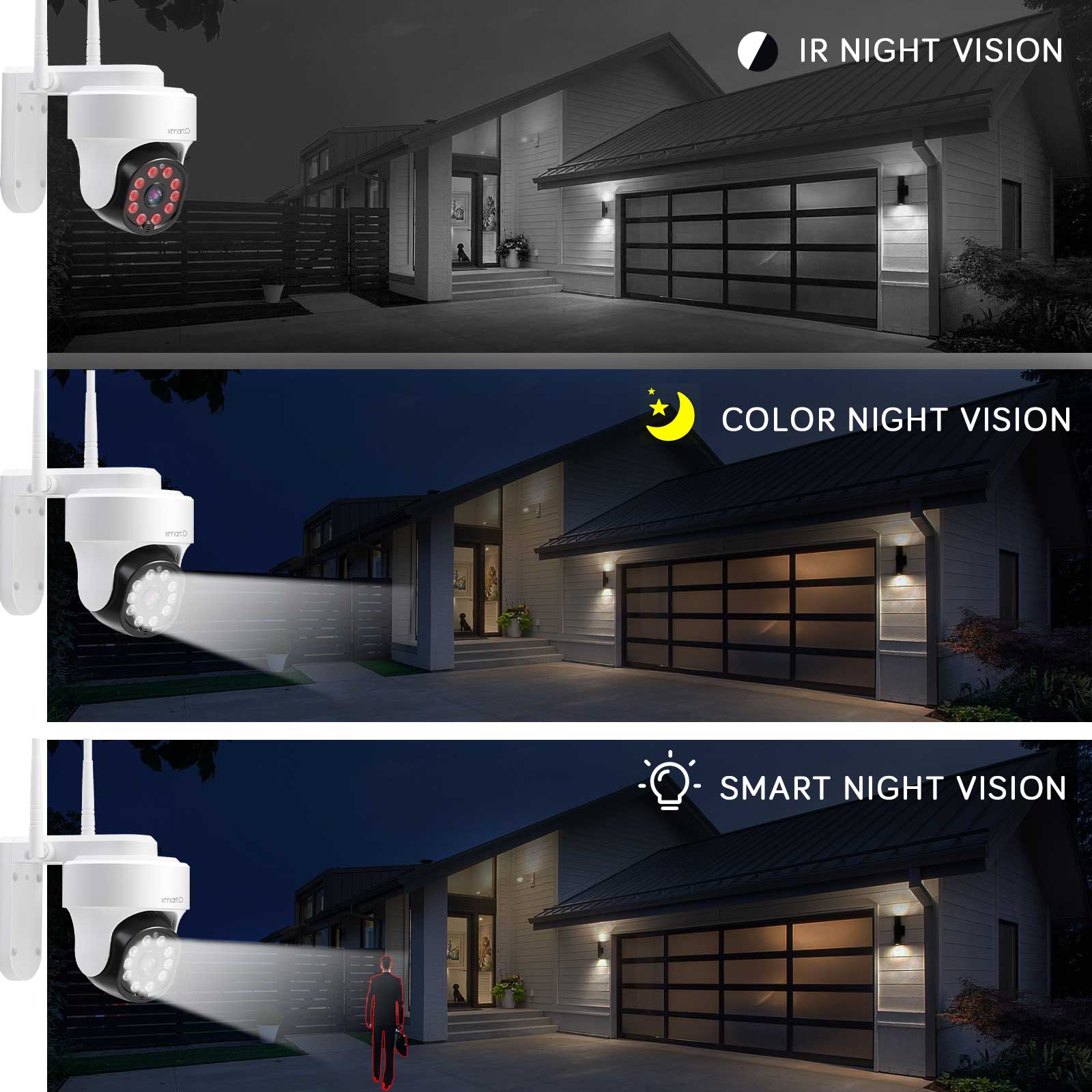 3 Night Vision Modes
The IR, Color and Auto 3 night vision modes let you DIY how you want each camera to work at night.
IR Mode: the cameras see B&W IR Night Vision
Color Mode: the cameras' flood lights stay on and see in color
Auto Mode: cameras stay in IR mode and switch to color mode on motion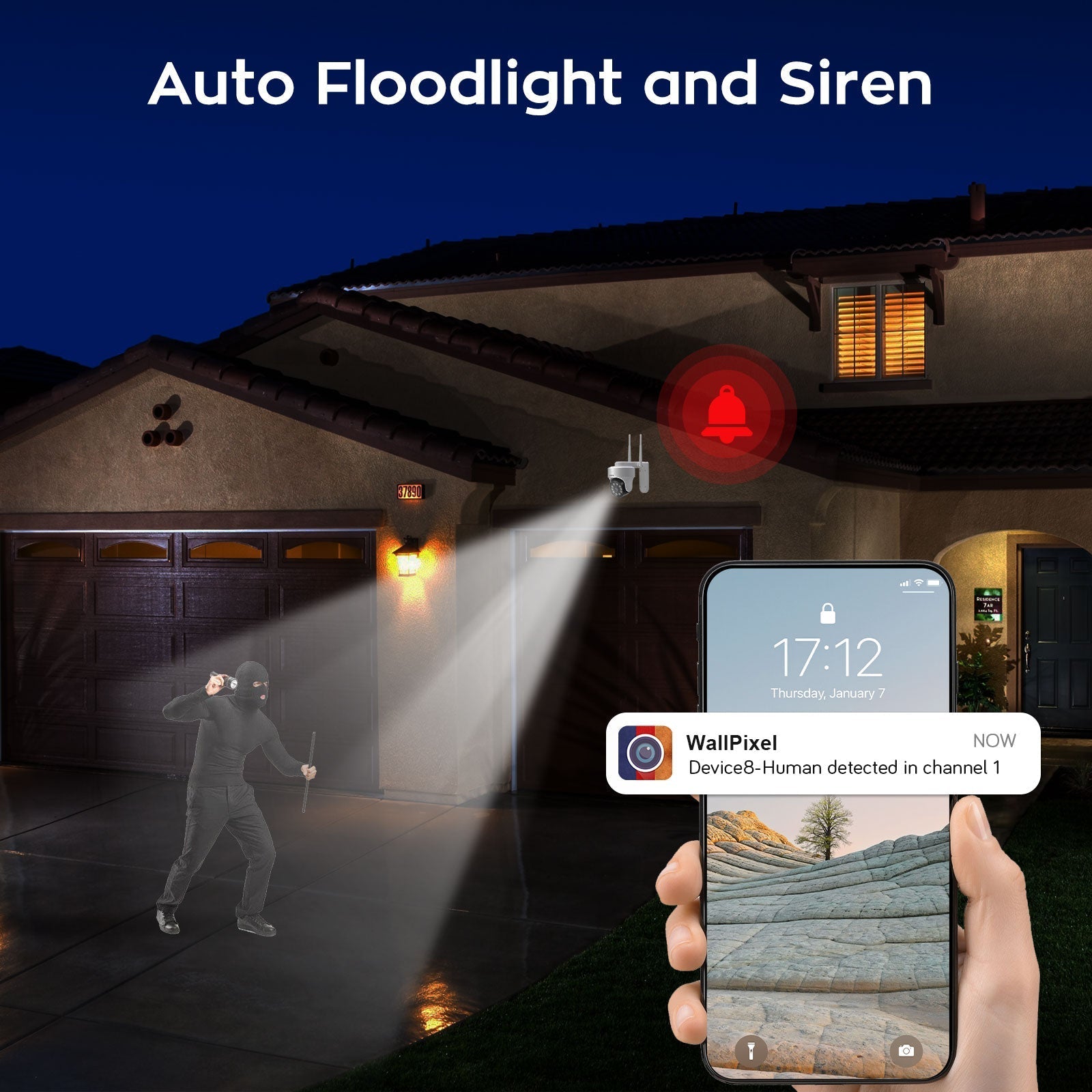 Motion-triggered Flood Lights & Siren
In AUTO light mode, flood lights turns on at night when motion detected; turns off when the area back to still.
If you find a bit more warning is needed, you can turn on the motion-triggered siren. In the App you can change the siren to a voice message.
If you find the flood lights or siren a bit disturbing, well, you can disable them from the App, no matter where you are.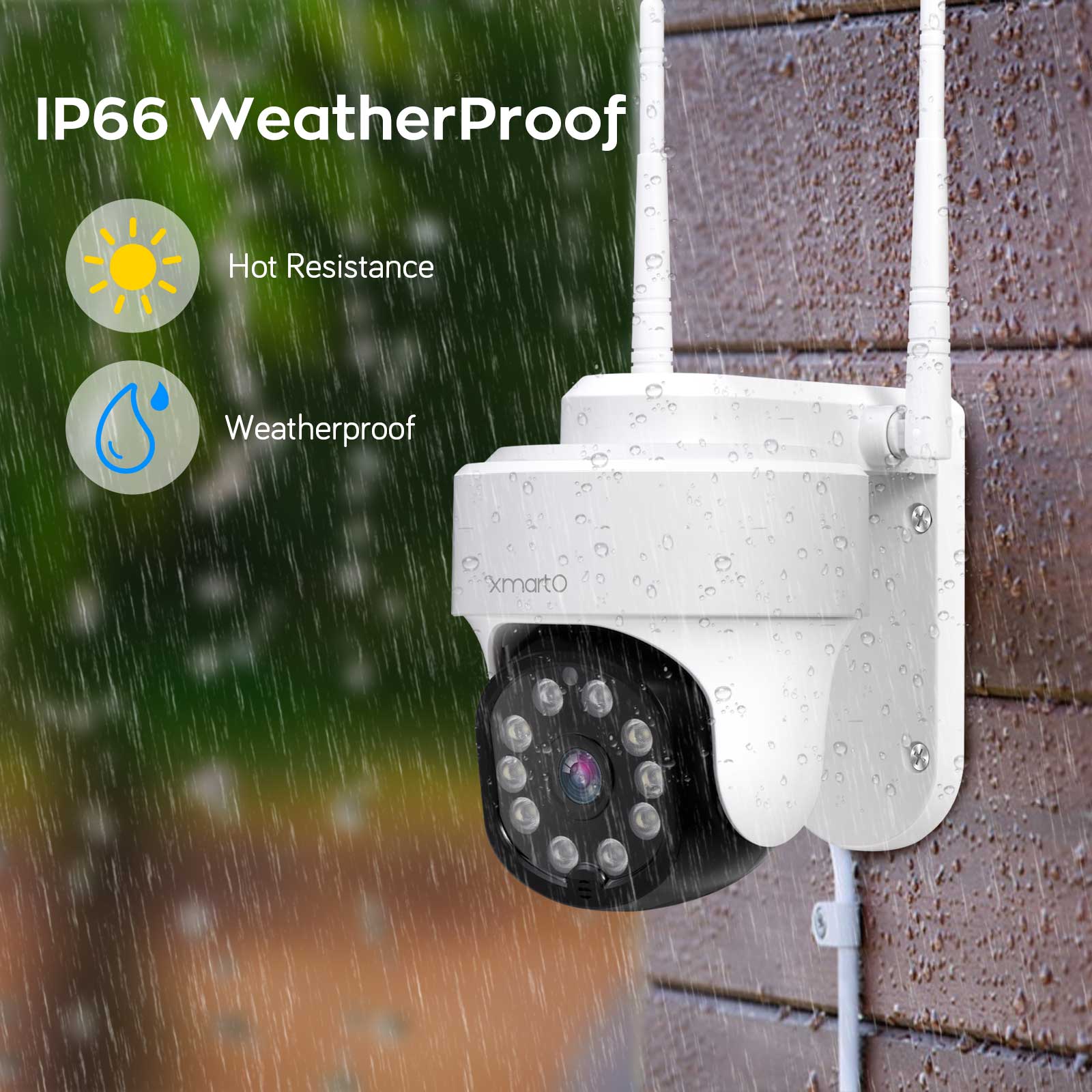 IP66 Weatherproof
With IP66-rated weatherproof, the camera work well under any weather conditions and can be mounted anywhere indoor or outdoor.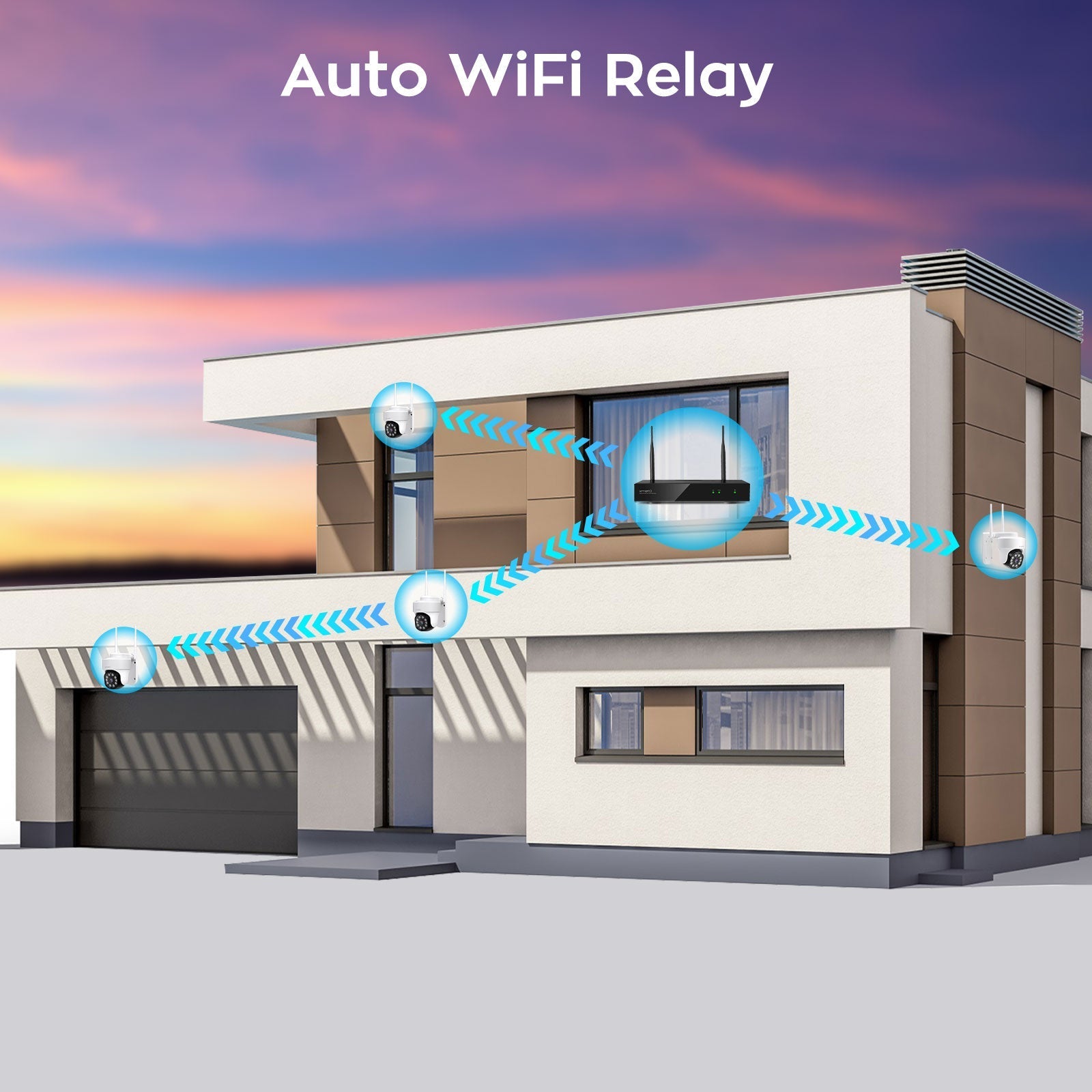 Auto WiFi Relay
The security camera system automatically sets a closer camera as WiFi repeater for a further camera to boost the WiFi range. This increases the signal strength of cameras when they mounted far.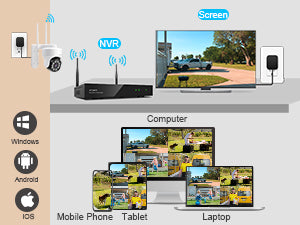 Easy Remote View
It takes only minutes to add your security system to the App for remote viewing on iOS, Android, PC and Mac devices.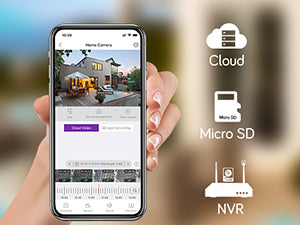 Secured 3 Storage Options
You can install a HDD from 1-6TB
You can insert a micro SD card to each camera as a backup.
Cloud storage is optional in App.
DIY your own home camera system