4K 10CH Network Video Recorder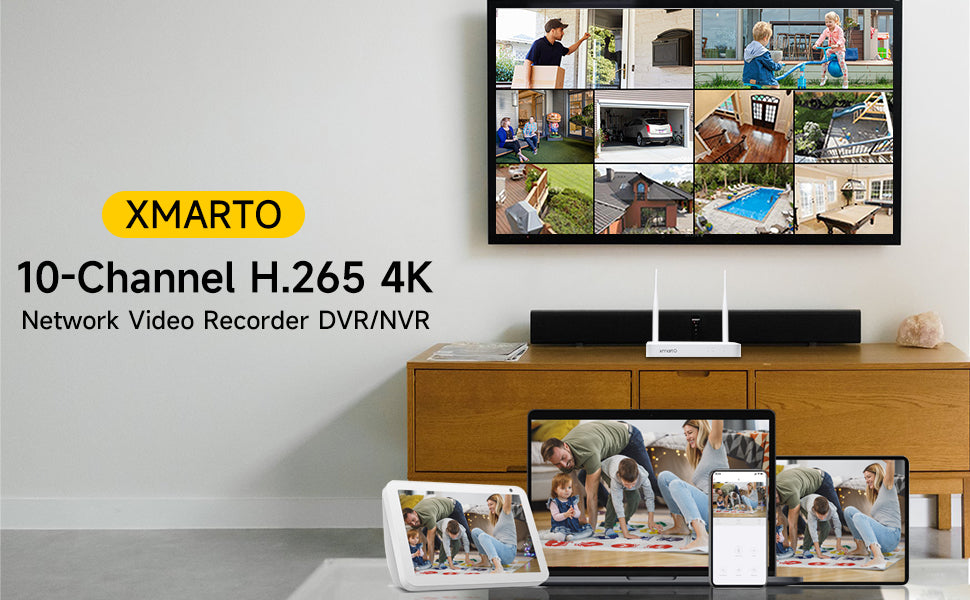 The XMARTO WNM810 is a 10-channel security network video recorder. It supports up to 10 cameras with resolution of up to 4K 8MP; and is compatible with almost all XMARTO cameras.
The 4K 10-channel NVR has dual WiFi routers and speaker inside.
Supports 2.5" HDD within 6TB, or Micro SD card within 512GB.
Embedded XMARTO Linux Operating System with UI 3.0.
With the router-sized 4K NVR, you can view, record and manage up to 10 XMARTO security cameras on one single monitor/ TV.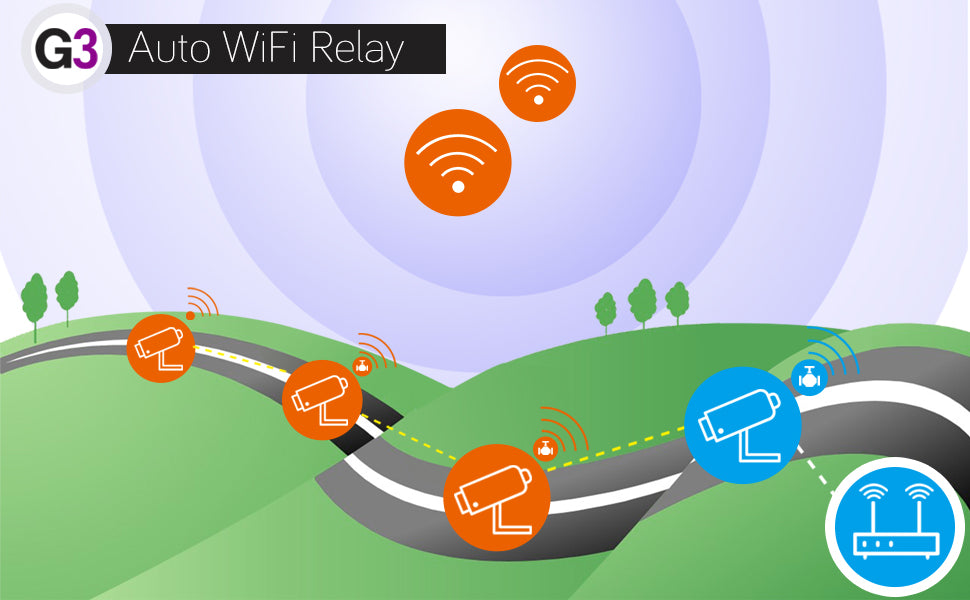 The NVR comes with XMARTO G3 (generation 3) WiFi camera systems with Auto WiFi Relay Technology.
When a camera has weak WiFi signal, it automatically searches nearby cameras and use the camera as a WiFi repeater to stay connected. This tremendously improves the mounting range and ease-using of cameras.
G3 Key Feature 1: AUTO-WiFi-Relay. Cameras with weak signal automatically repeat to close-by cameras and connect to the NVR. This boosts the camera mounting WiFi range automatically.
G3 Key Feature 2: works with AUTO Repeaters. The G3 xmartO WiFi camera system works with xmartO RPT20 auto WiFi repeaters, to further extend WiFi range.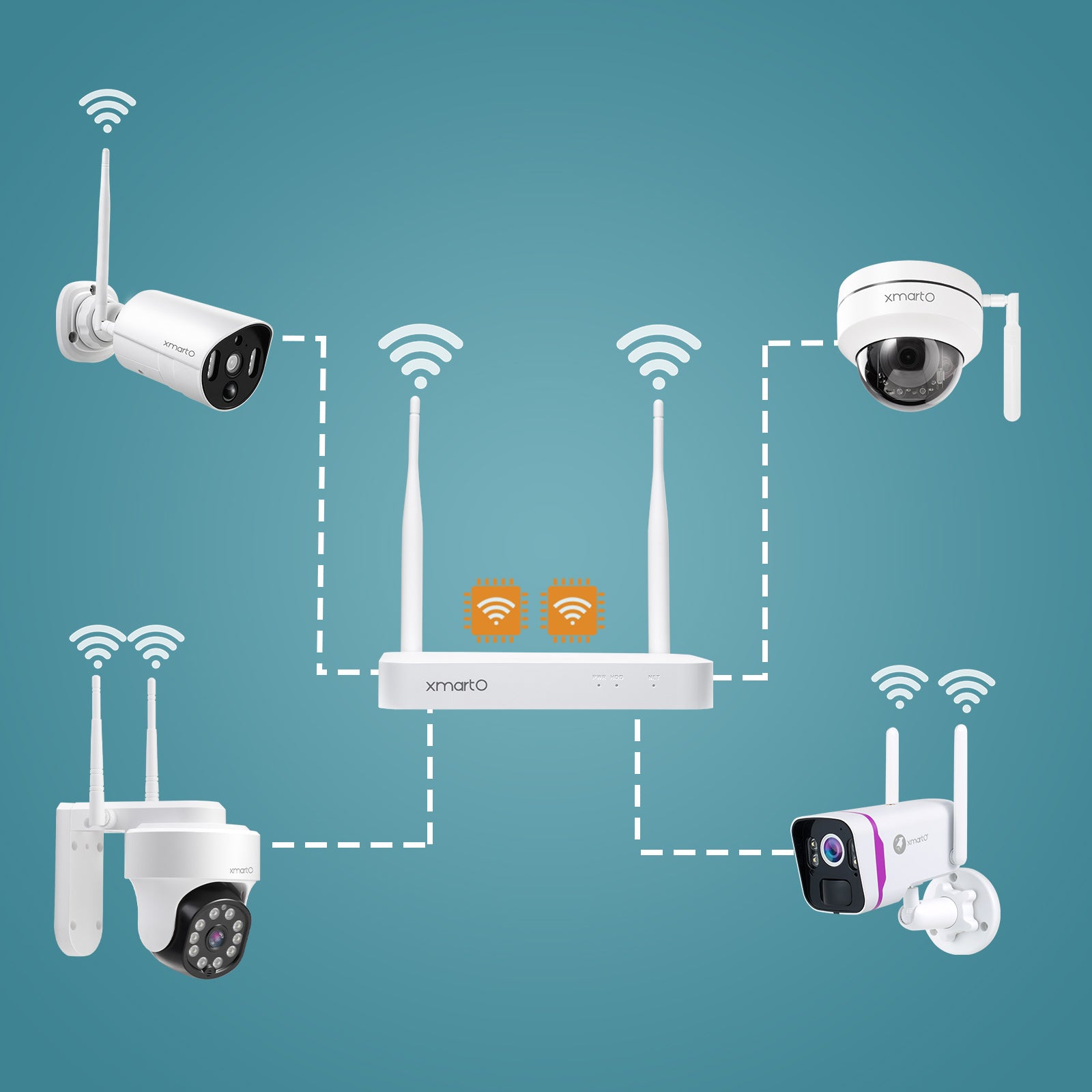 Dual WiFi Inside
The NVR built-in router connects all cameras so the cameras do not use your home WiFi band-width.
With dual WiFi, the NVR can be placed where connects all cameras well, not easy to find and far from your router.
The benifit helps to avoid WiFi interference and your NVR is more secured.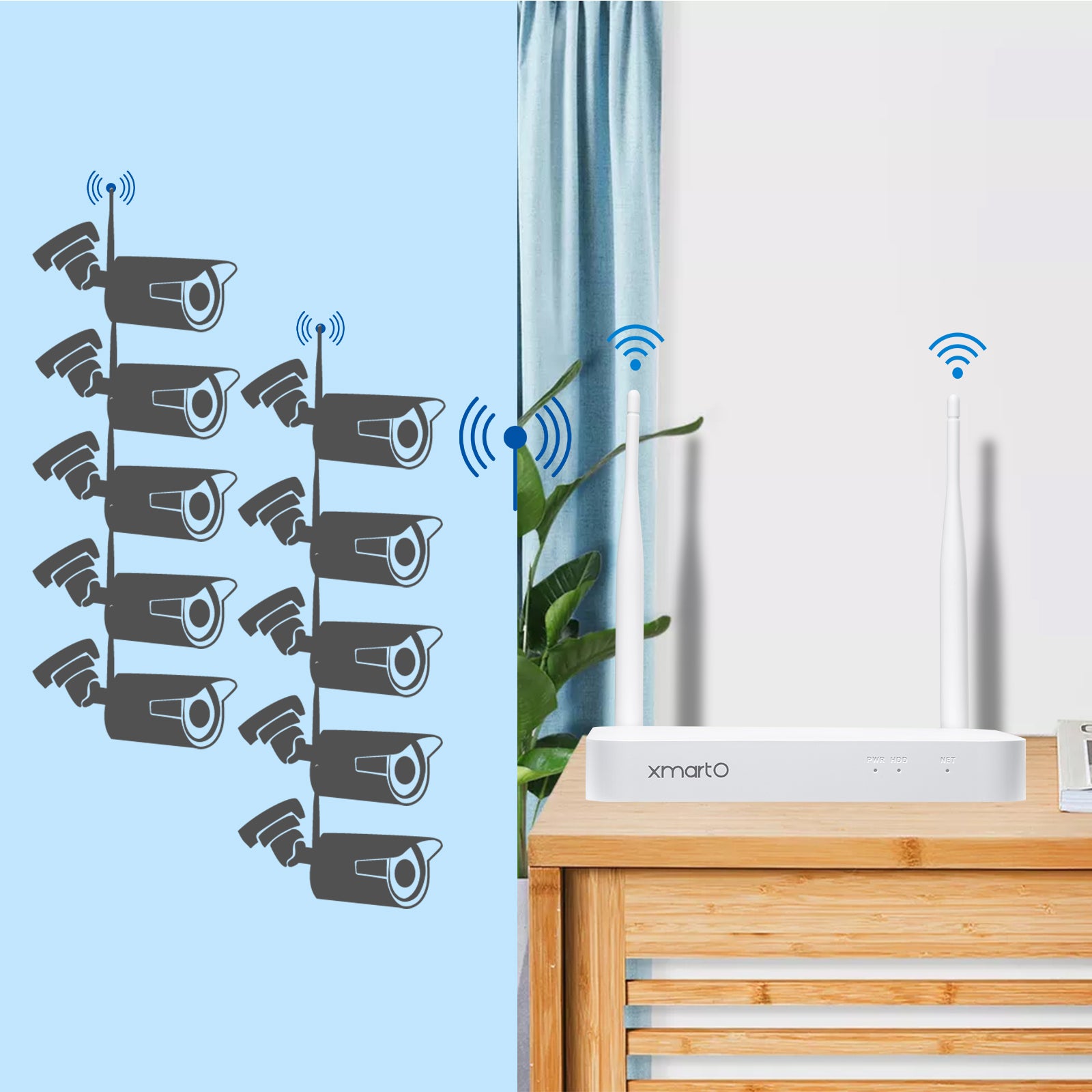 Support up to 10 Cameras
The 10CH NVR allows you to add 10 cameras in total.
In order to meet different needs in different scenarios, you can different kinds of XMARTO cameras to make your system a complete multi-function system.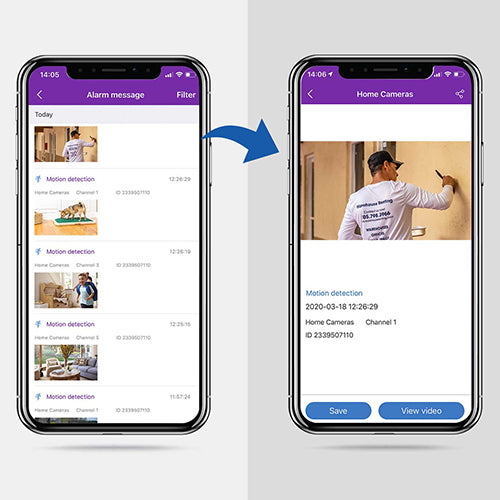 Instant Motion Detection Message
When motion detected, the camera sends you a message with snapshot. Tap to view a video clip to get more details.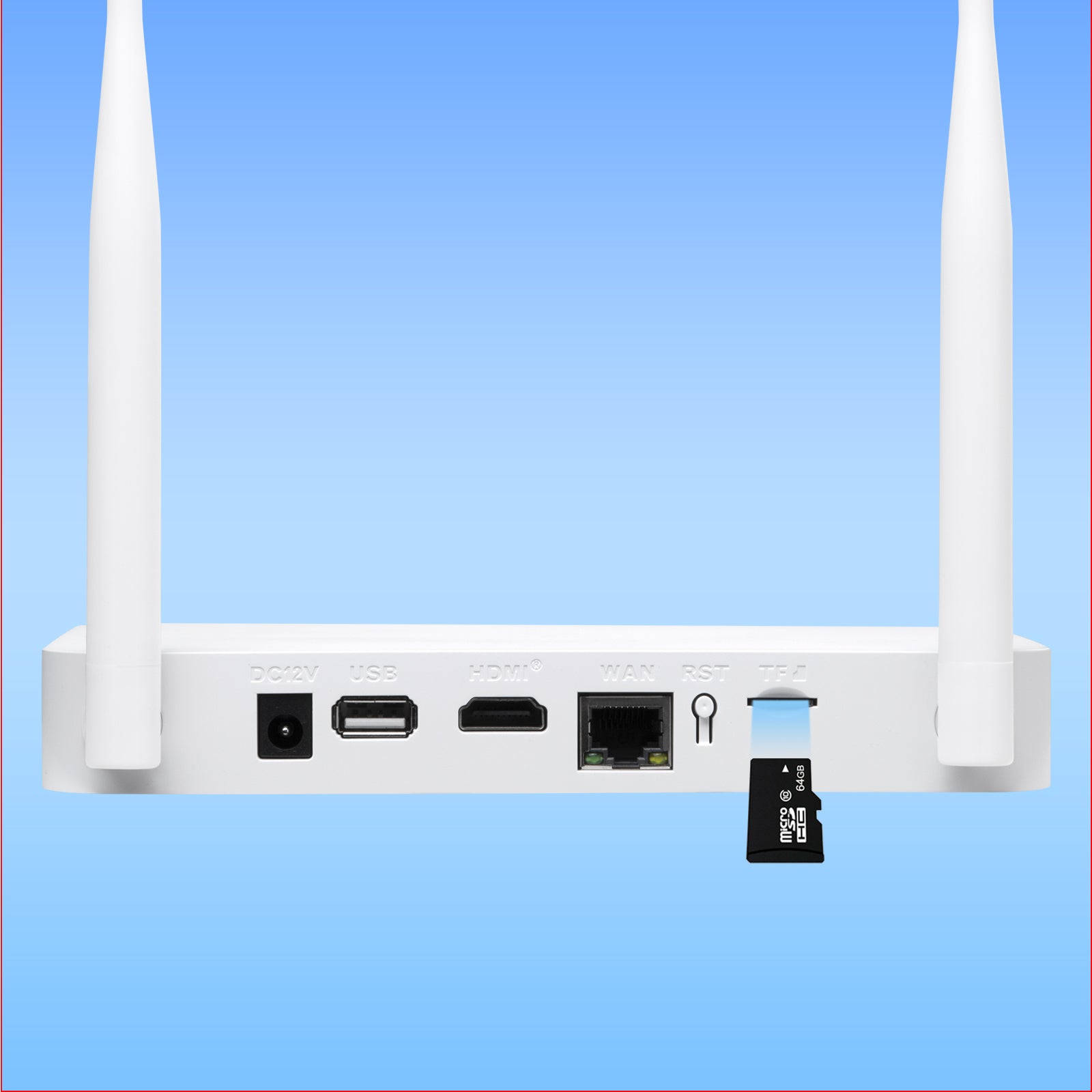 SD Card Slot
The new NVR has a high-speed micro SD card slot, to which you can insert a micro SD card with capacity up to 512GB.
8 - 512GB high-speed micro SD card suggested.
SD card with FAT32 or ExFAT file system.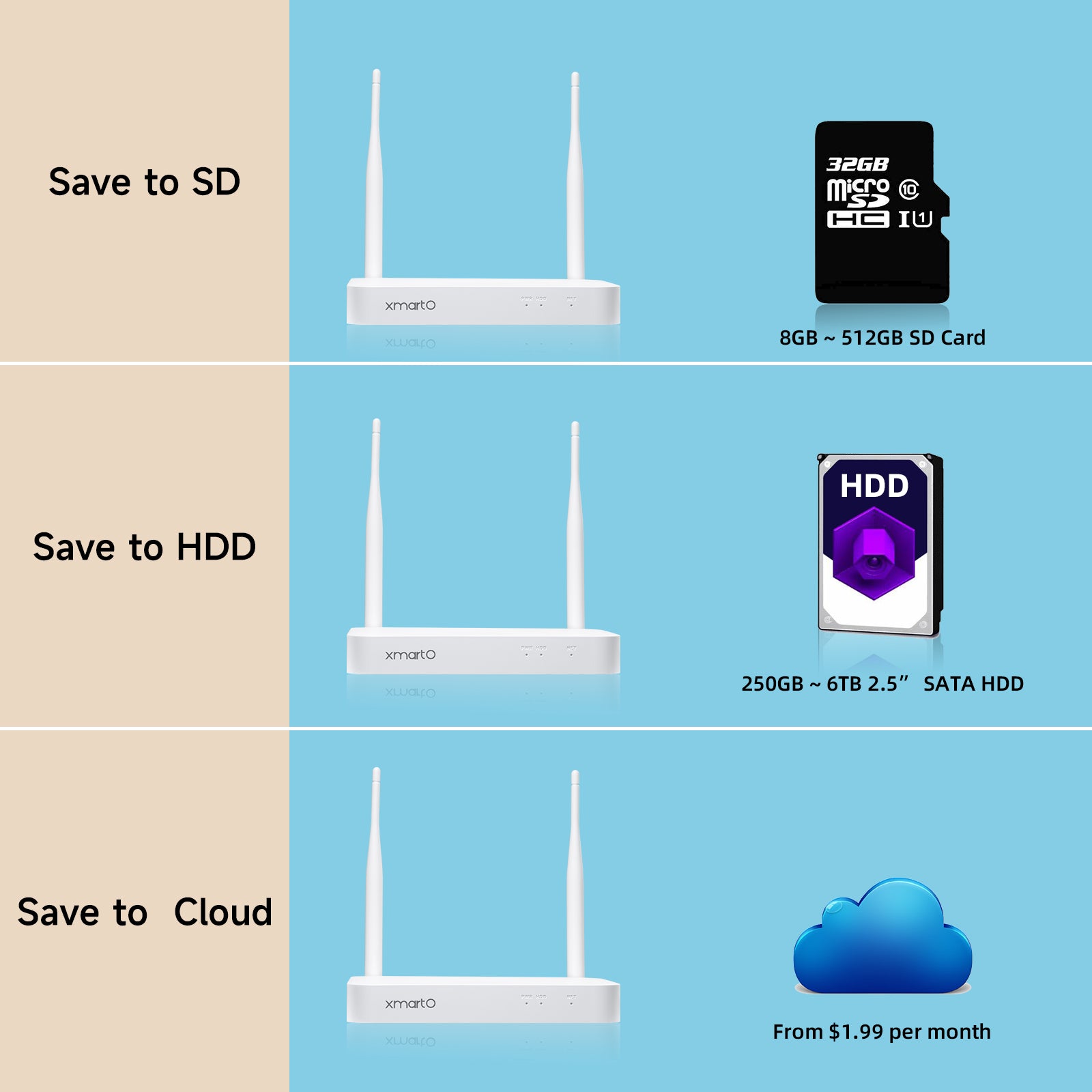 3 Encrypted Storages
You can add a 2.5" SATA HDD for mass storage.
* 500GB - 6TB HDD suggested.
You can use Micro SD card with up to 512GB capacity
Encrypted AWS Cloud storage is optional in WallPixel App.
You can use any, or all of them.
Works with Alexa
You can view the cameras on the Alexa with easy voice command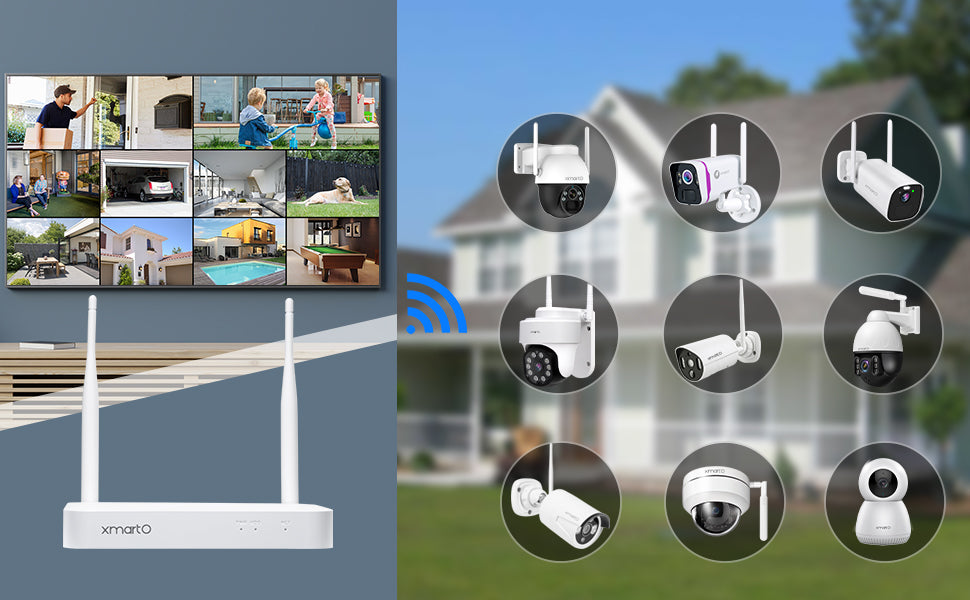 Supports Versatile Add-on Cameras
In order to meet different needs in different scenarios, you can add any xmartO cameras to DIY a complete surveillance system.