EASY DIY WIRE-FREE SOLAR-POWERED HOME SURVEILLANCE SYSTEM
100% Wire-free Easy Installation
The solar-powered camera connects to a WiFi or WiFi NVR wirelessly, and get power from long-lasting rechargeable batteries and reliable All-Weather-Charge solar panel.
Installing the camera only need you to fix it somewhere, and that's all.
It's easy to DIY for everyone.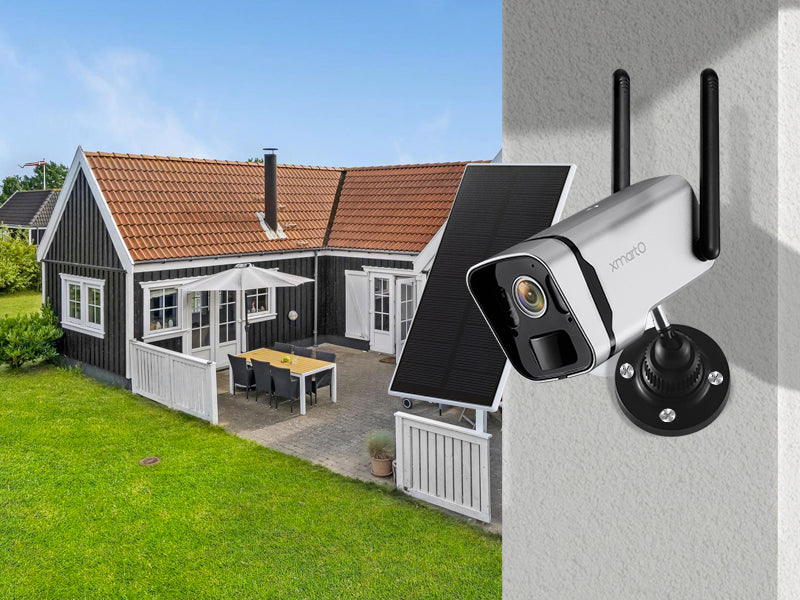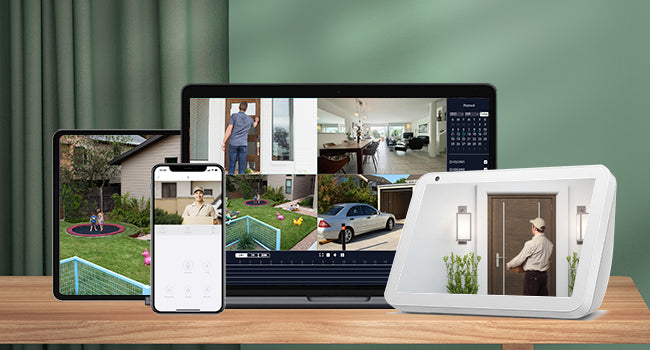 Easy Mobile Access, No Monthly Fee
Download the App and follow the on-screen guide to connect the camera to your home WiFi with s few simple steps, you are then ready to view all the cameras from anywhere anytime.
Permanently free Apps are available for iPhone, iPad, Android, Mac and PC.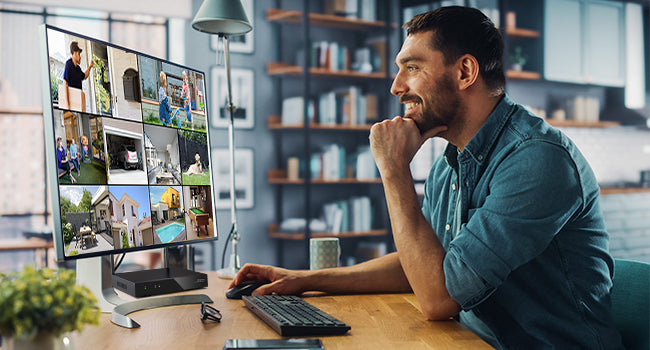 4K 10-channel WiFi NVR
The latest WNQ810 NVR is top-notch with 4K resolution and manages up to 10 cameras, 10 of any XMARTO cameras. You have 6 extra spaces for more cameras in future.
With the NVR, view up to 10 cameras simultaneously on a monitor, a TV, a smartphone or a tablet.
The NVR records videos of past months.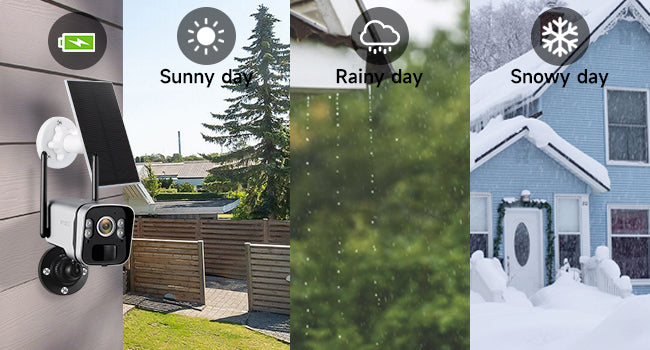 Charge Once and It Lasts, All-Weather-Charge Tech.
You only need to charge the cameras once, then the solar panels take over.
Each camera has large 120-day batteries (per charge), and the solar panels replenish power to the cameras no matter it's sunny, rainy or snowy days.
That shall keep the cameras' power at 100% most of the time.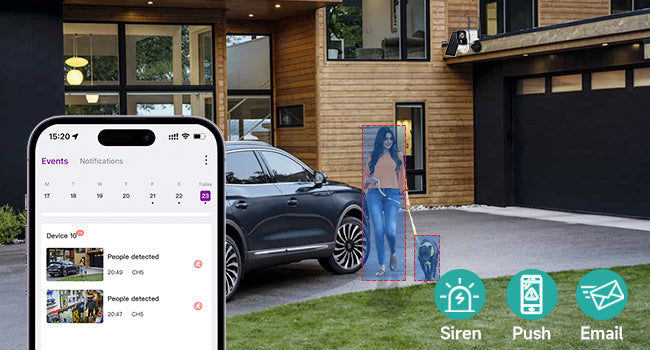 Thermal Human & Heat Detection, Siren Alarm
With professional PIR thermal sensors, the cameras detect people, animals and vehicles, and send you real-time App messages with snapshots & videos.
One tap to sound a siren alarm to ward unwanted visitors off without the necessity of confrontation.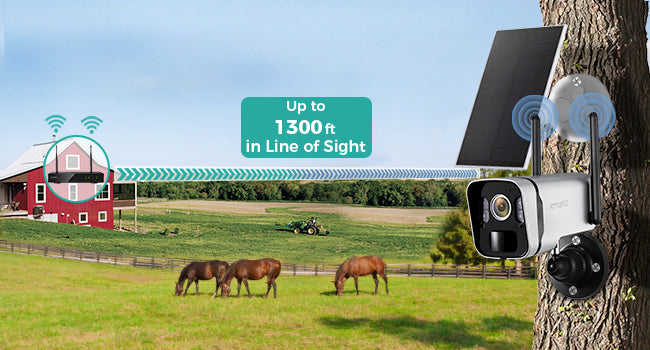 Long Range WiFi Cameras
You can install the cameras anywhere since no cable needed. But how far you can mount them?
In line of sight, the cameras work at a distance of up to 1300ft from the NVR.
With walls and WiFi interference reducing the WiFi distance, you can still mount the cameras a few hundreds feet away.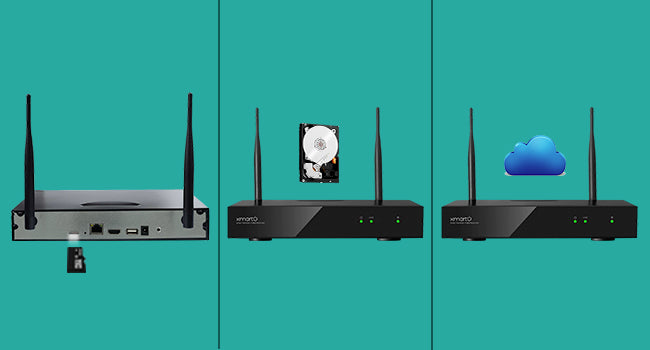 Free SD Card, Optional Hard Drive or Cloud Storage
The preinstalled 64GB SD card keeps motion-triggered videos of past ±90 days.
You can add a 3.5" SATA HDD with up to 6TB storage to keep videos of past years. It costs you a coffee per month to save a camera's videos to Cloud*.
* The Cloud storage is per camera and is 100% optional.