XMARTO Add-on 4K PoE Security Camera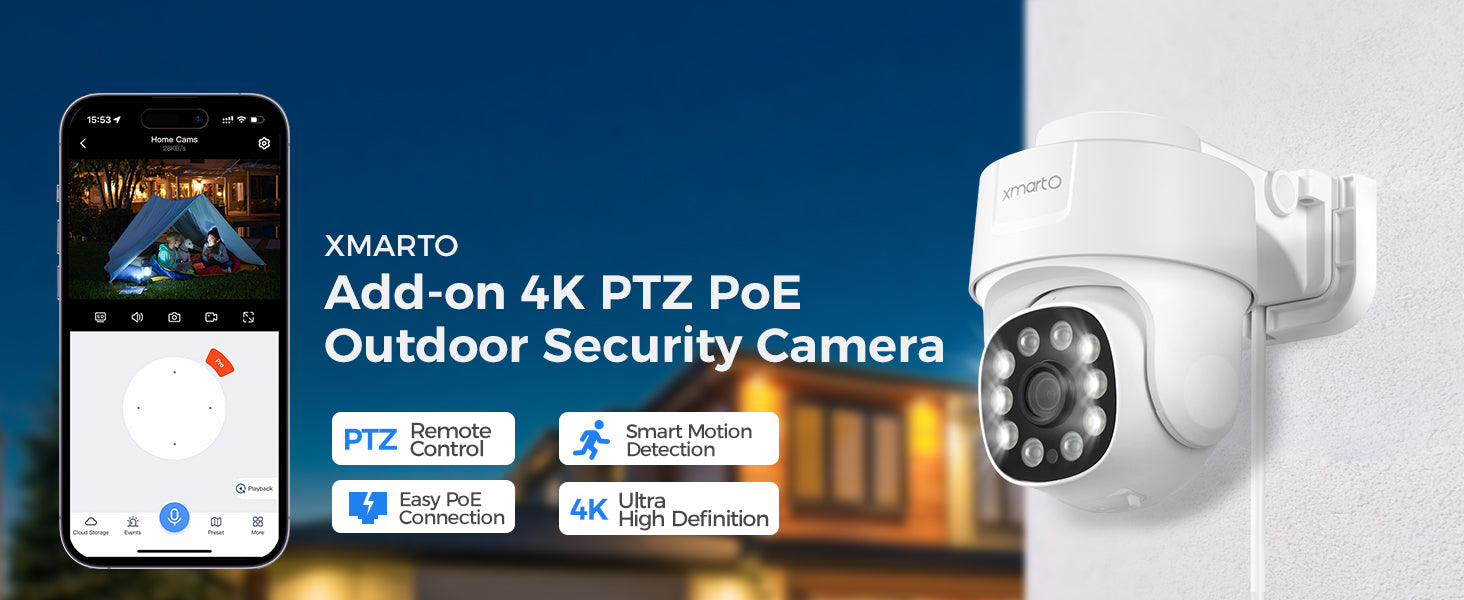 The xmartO EP8034 is an add-on camera for XMARTO 4K PoE camera system. It can only add to the system but does not work as standalone camera.
The Devil is in the Details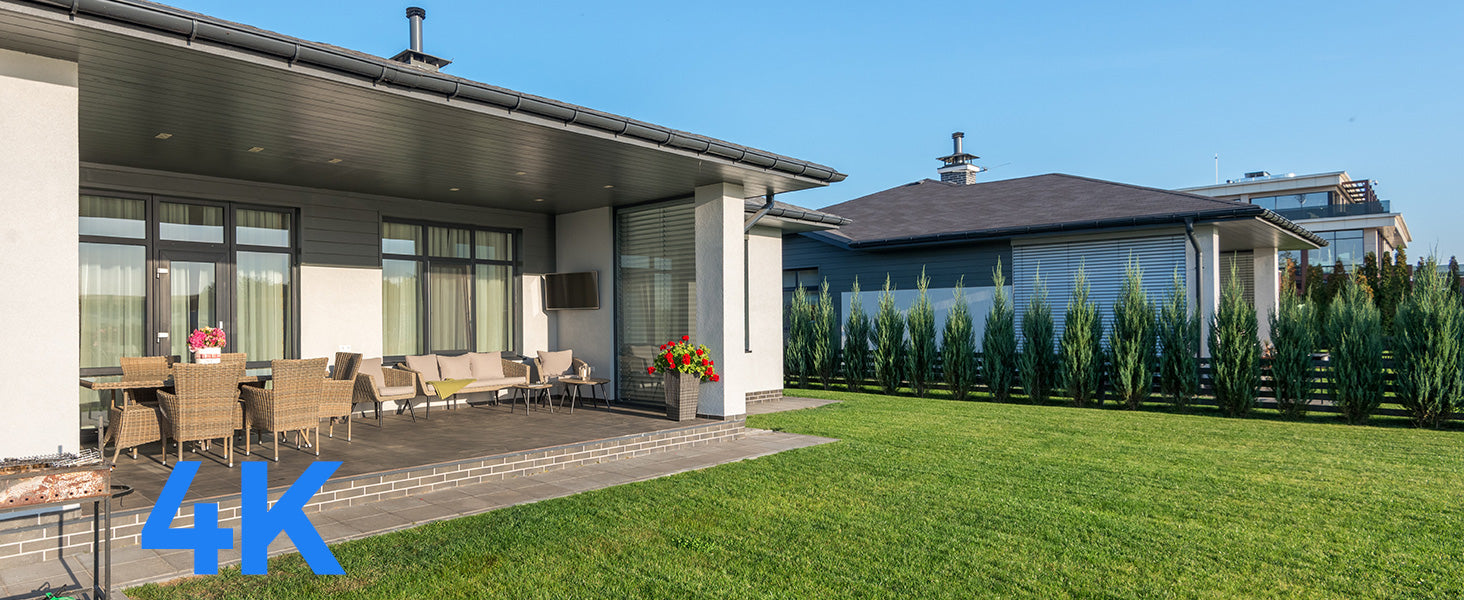 4K Ultra HD Real-time Videos
With outstanding 4K 8MP videos, you see everything in great details. Have peace of mind knowing your cameras monitoring & recording 24/7, day and night.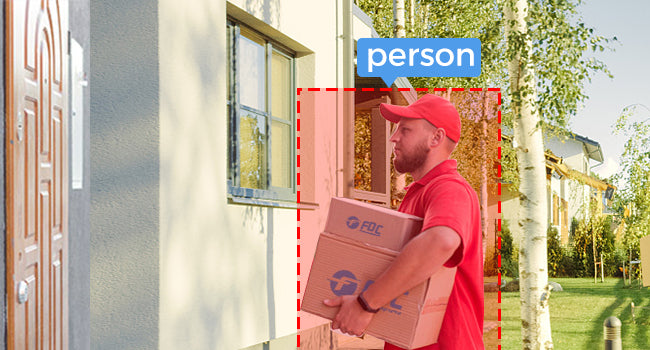 Smart Motion Detection
With humanoid and smart motion detection, the cameras detect motion activities of people, pet and vehicles, day and night.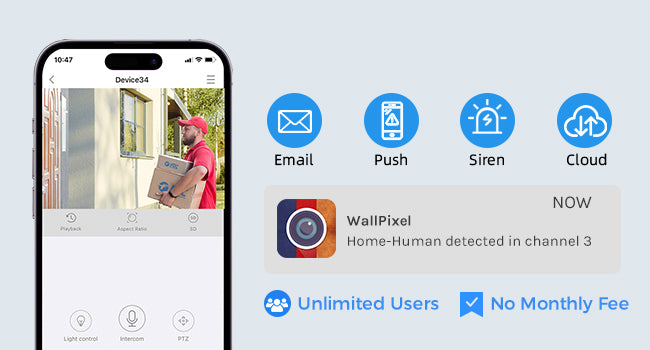 Real-time App & Email Alerts
When motion detected, the camera system sends you instant App or email alerts with snapshots, to keep you notified about your properties and loved ones.
PTZ Control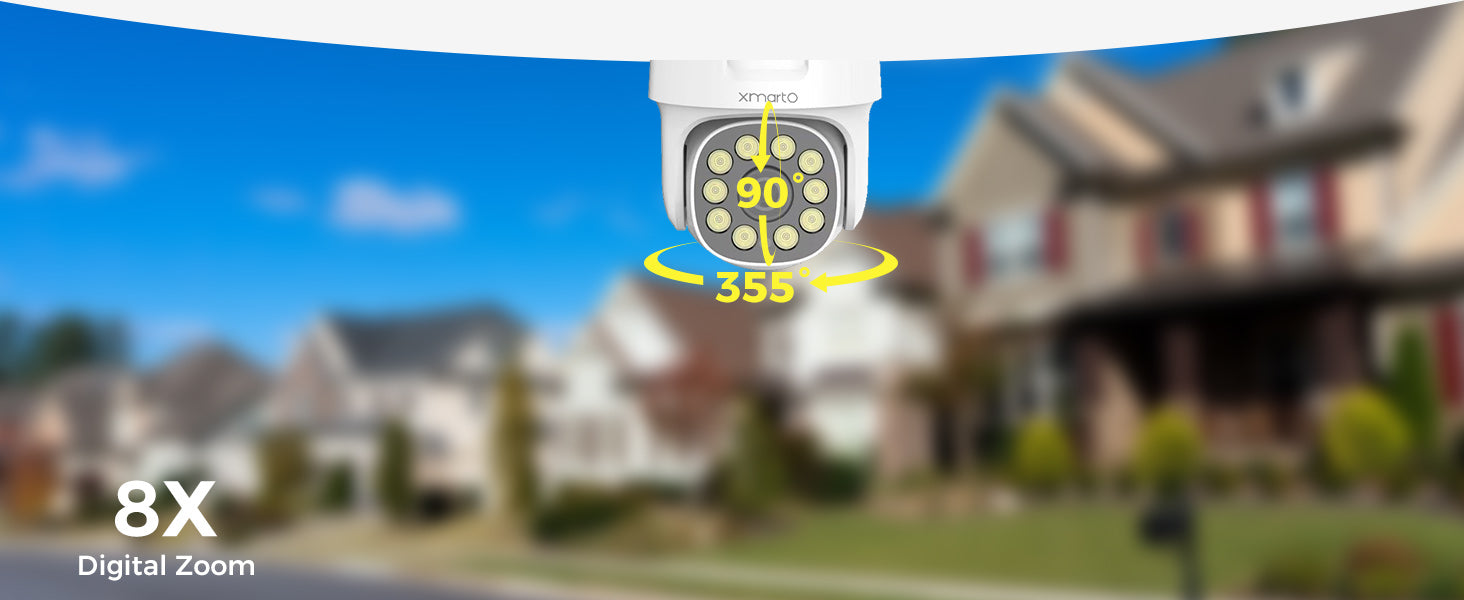 Remote Pan, Tilt and Zoom Control
Easily navigate the cameras to view any angle, and zoom in with 8x digital zoom for more details.
Color Night Vision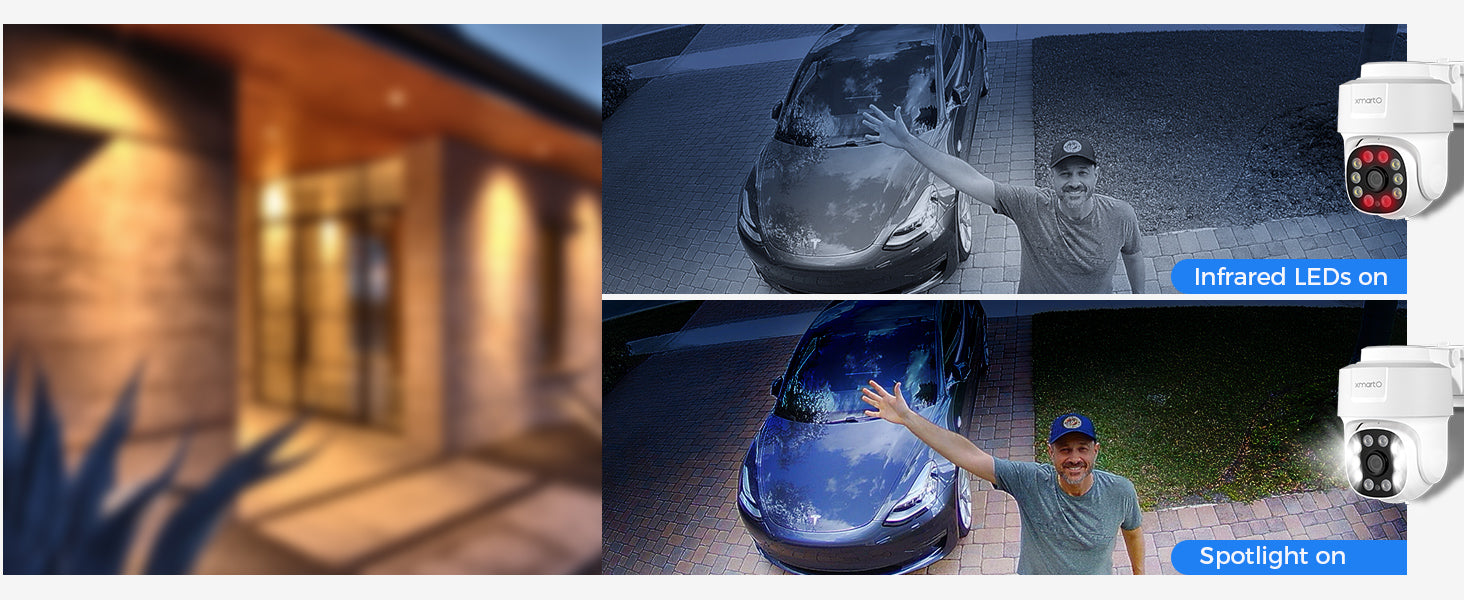 See in Pitch Darkness
Color and IR Night Vision
With motion-triggered floodlights, captures important details such as color of clothes and vehicles.
Outdoor & Indoor Use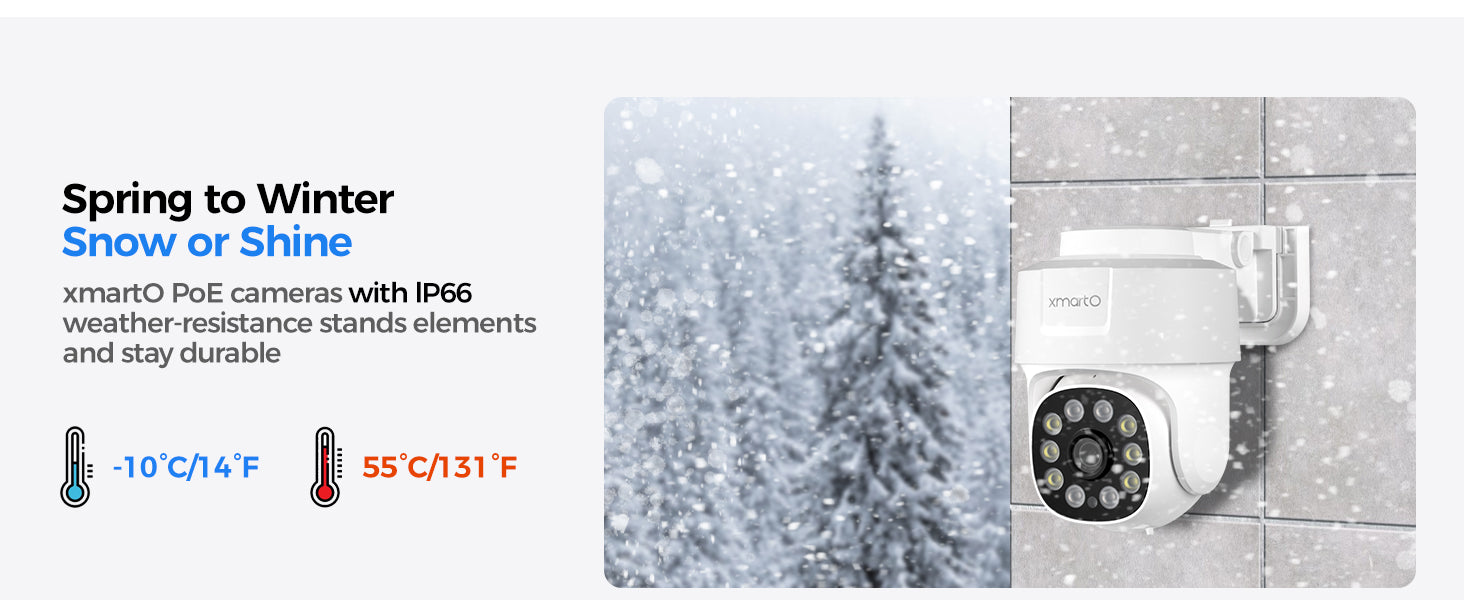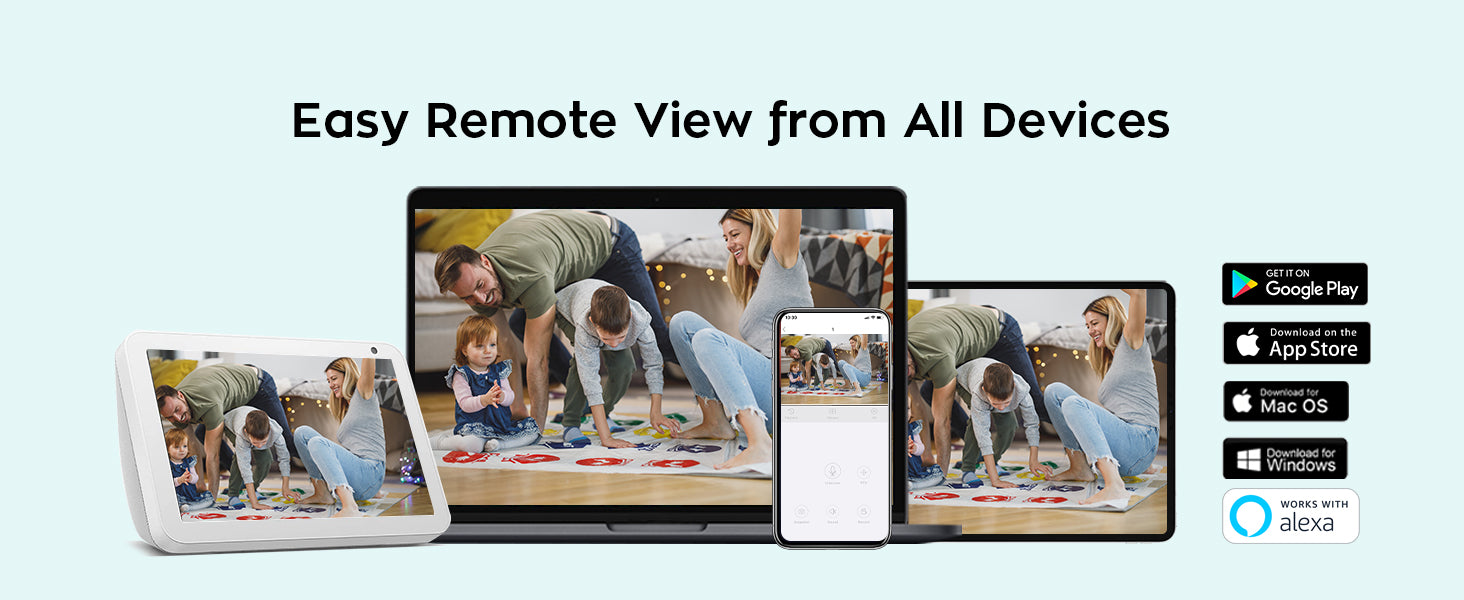 Plug and Play
2-Way Audio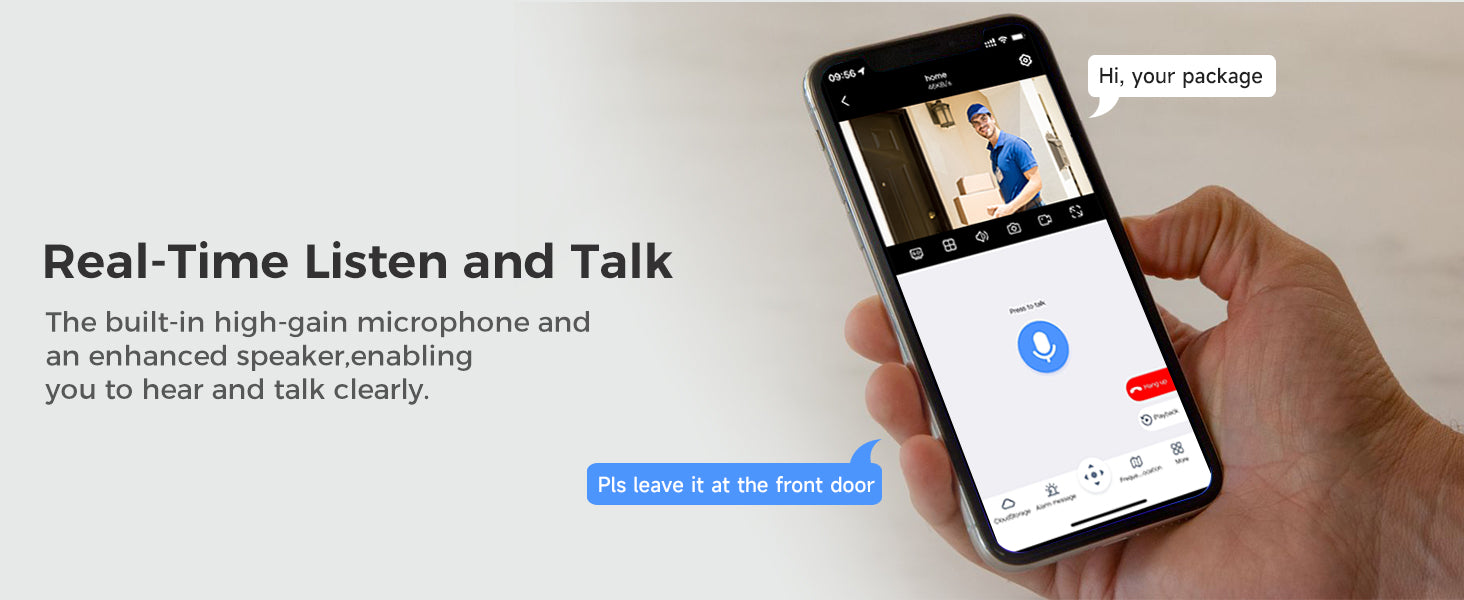 Data Safety