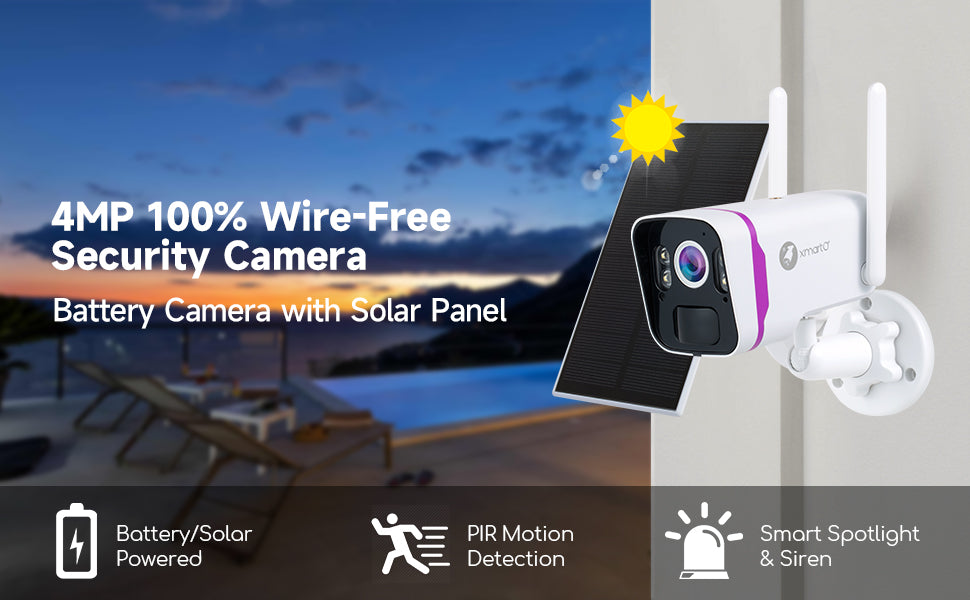 xmartO 100% Wire-free Solar-powered Security Camera
The XMARTO BC4-SP is 100% wire-free security camera for your homes or business.
Powered with rechargeable batteries and the solar panel, it's easy to install without the need of cables.
The camera features XMARTO's All-Weather-Charge Technology
In sunny days, the solar panel recharges fast and store power to the camera's 10000mAh batteries. (up to 120-day battery life)
In cloudy, rainy and snowy days, the solar panel charges the camera in Trickle-Charge mode for ±12 hours per day, 7 days a week.
The all-weather recharging helps the camera to stay working without running out of battery.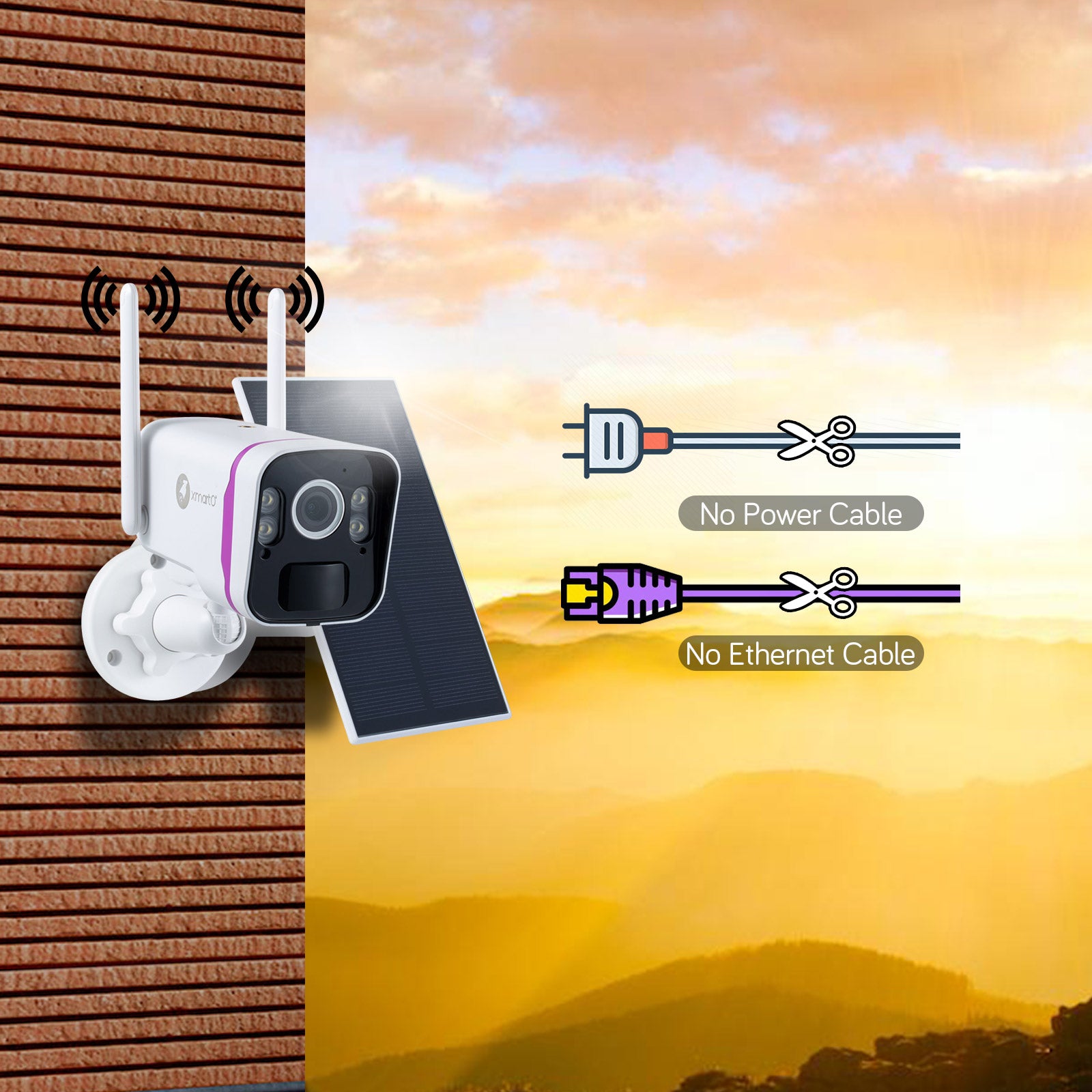 No Cable Needed
The cameras are powered with batteries & solar panels, there is no need to run an ethernet cable and power cable when it works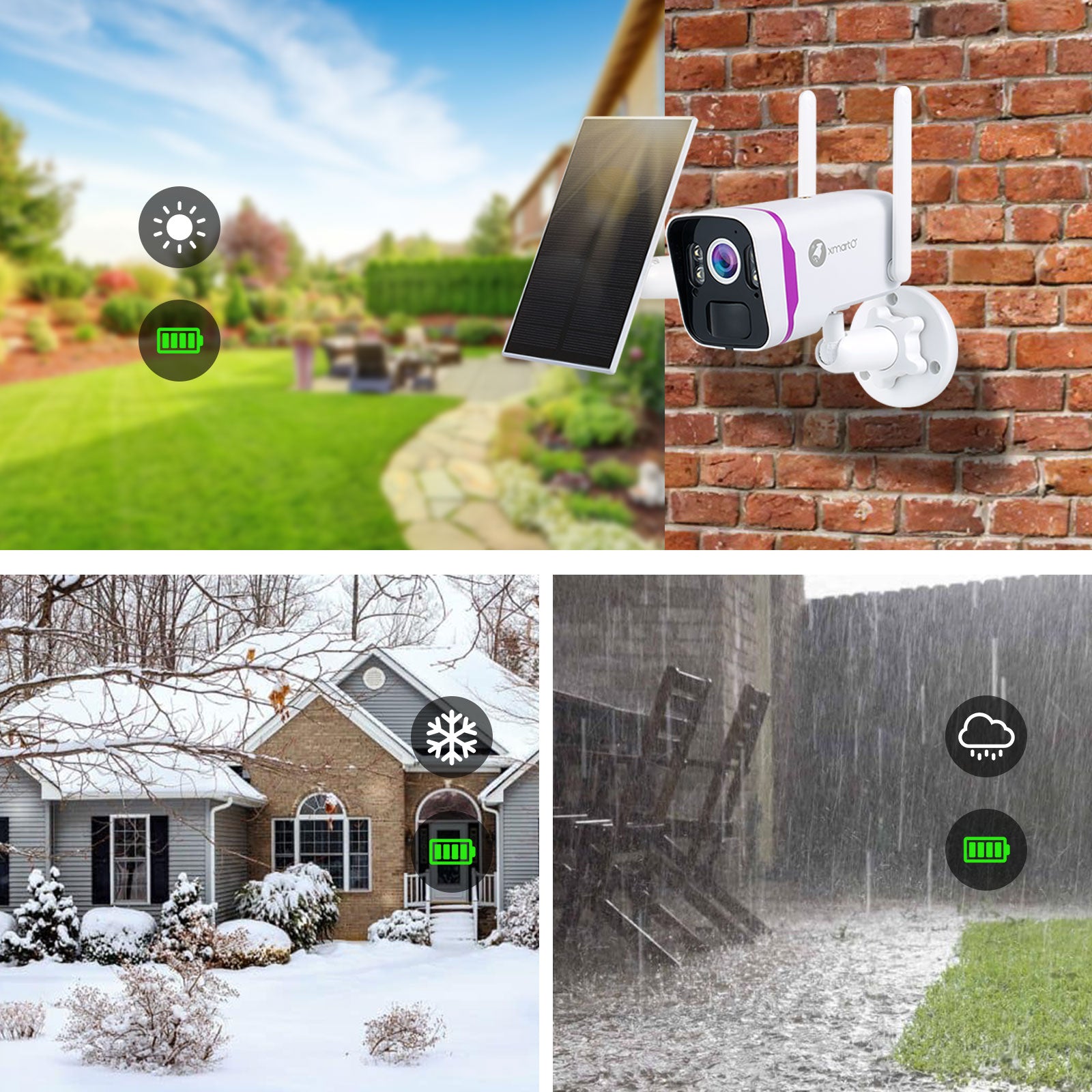 Weather-Resistance
The camera and solar panel is IP66 rated for both outdoor and indoor use under any weather conditions.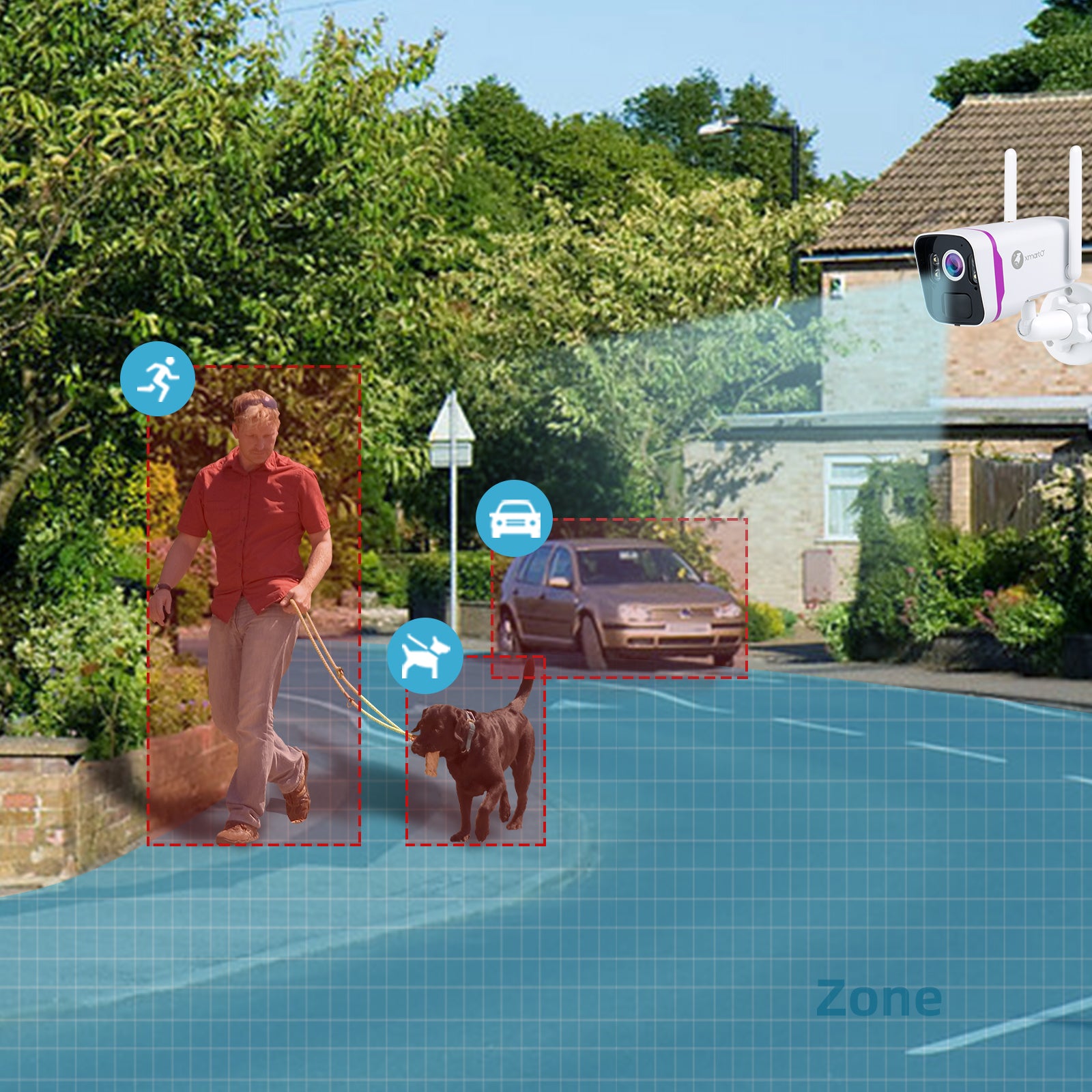 Thermal True Detection
With PIR thermal sensors in, the camera detects people, animals, vehicles and send instant alerts to your smartphone. The thermal true detection reduces most false alerts caused by trees, raindrops and bugs.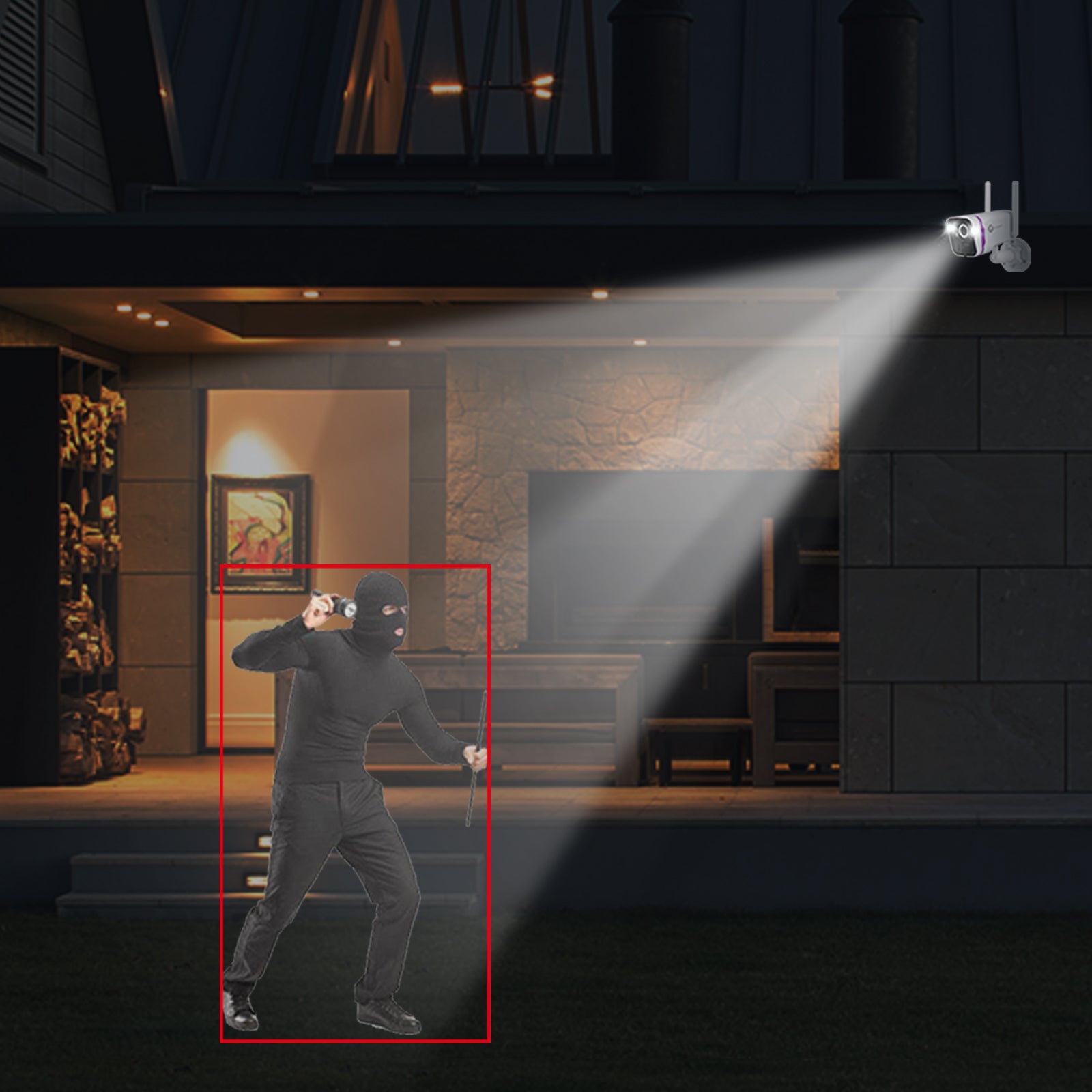 Ward off Unwanted Intruders
When intruders break into your house, the camera automatically sound an siren to deter intruders away. You can customize the siren to a voice message and warn the potential intruders.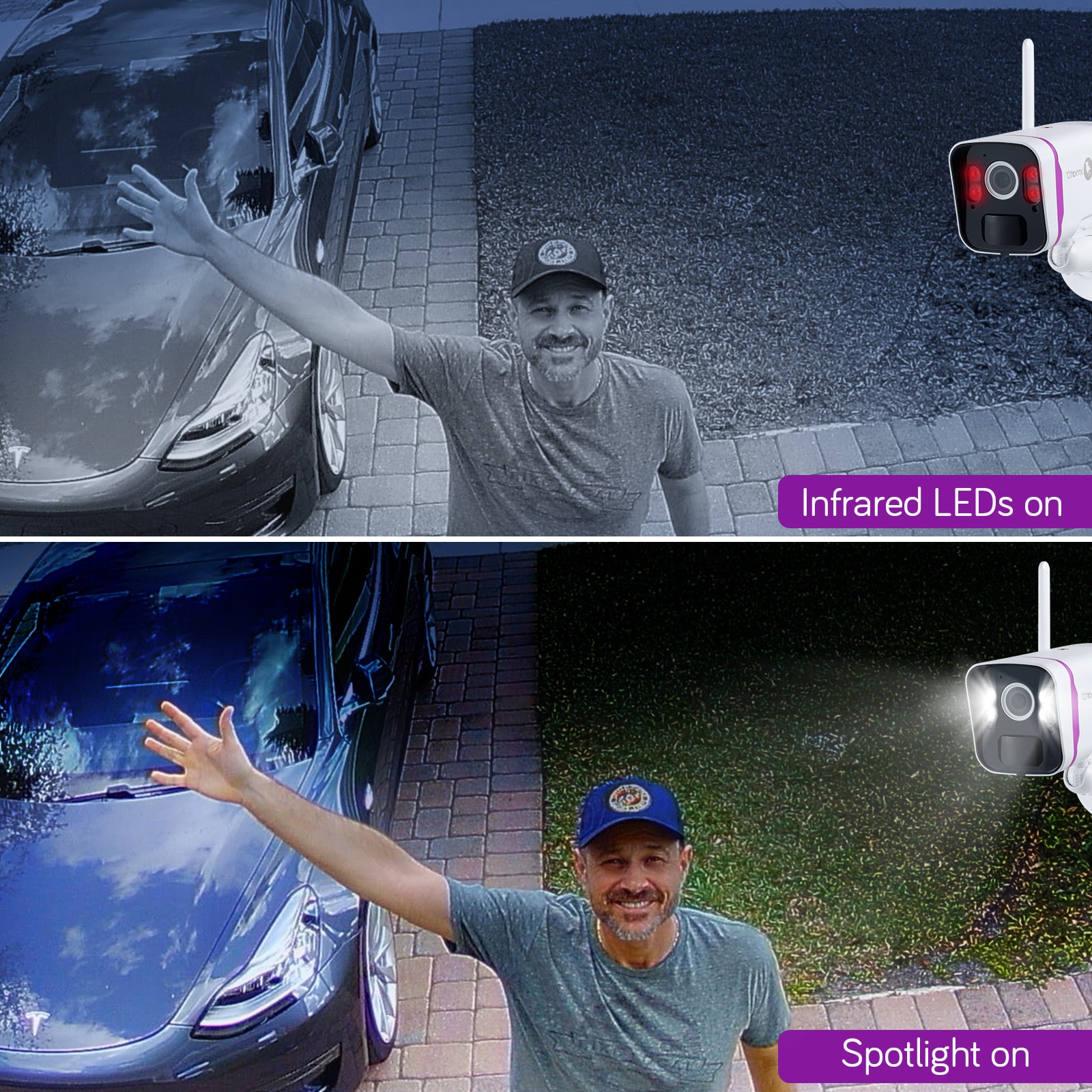 Color Night Vision
When the IR LED works, the camera have the B/W night vision
When activities detected, the camera automatically switch on spotlights and see color night vision.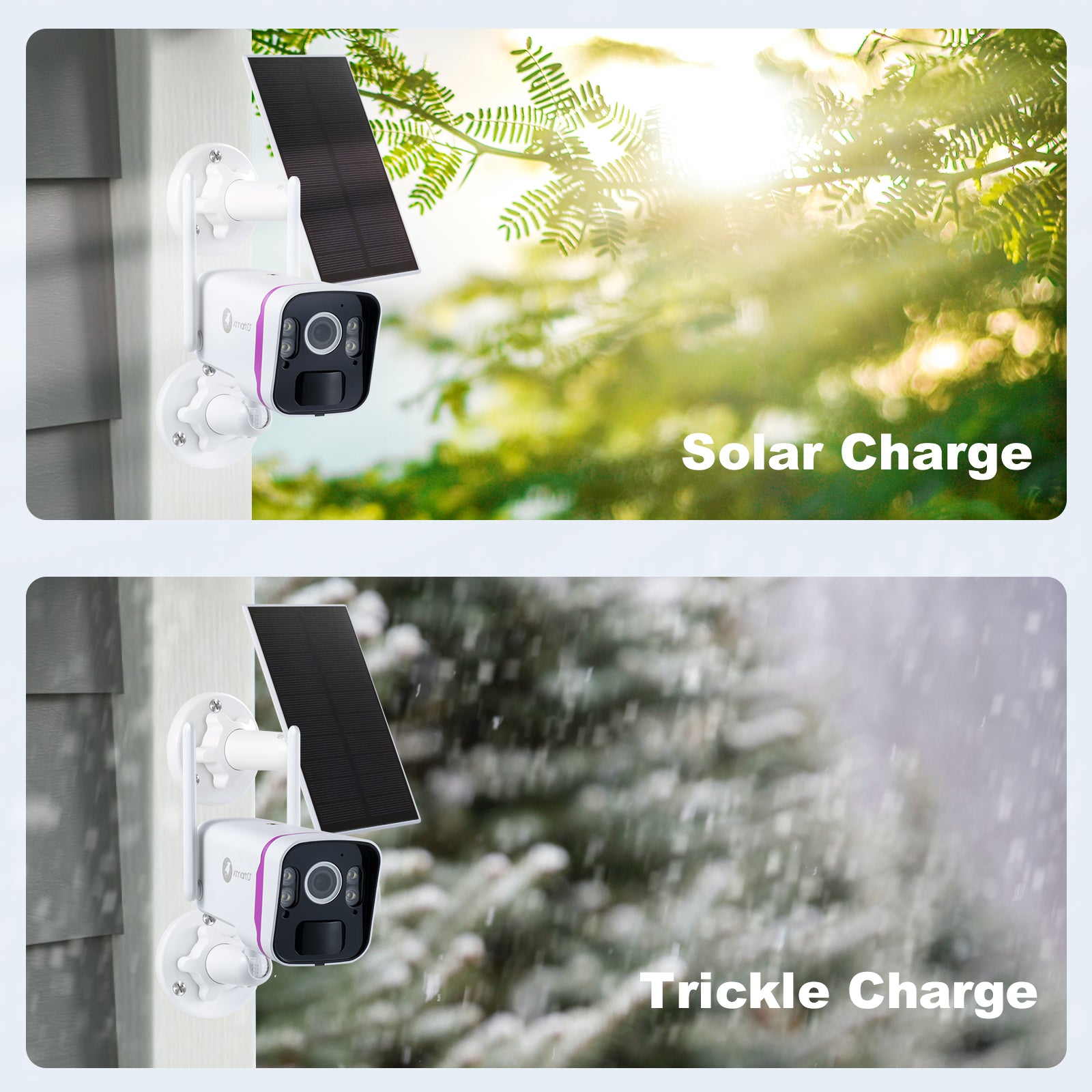 Continuous Solar Power
The camera only requires a fully 1st recharge upon arrival, then the solar panel will take over.
In sunny days the camera recharges fast to store power.
In cloudy, rainy and snowy days, the solar panel keeps transferring light to power and charge the camera for ±12 hours per day, 7 days per week.
Tips 1: Solar/ battery powered cameras work when motion-triggered. They don't record 24/7.
Tips 2: You can plug this camera into power with a 5V DC phone charger so it works 24/7, or choose plug-in WiFi cameras.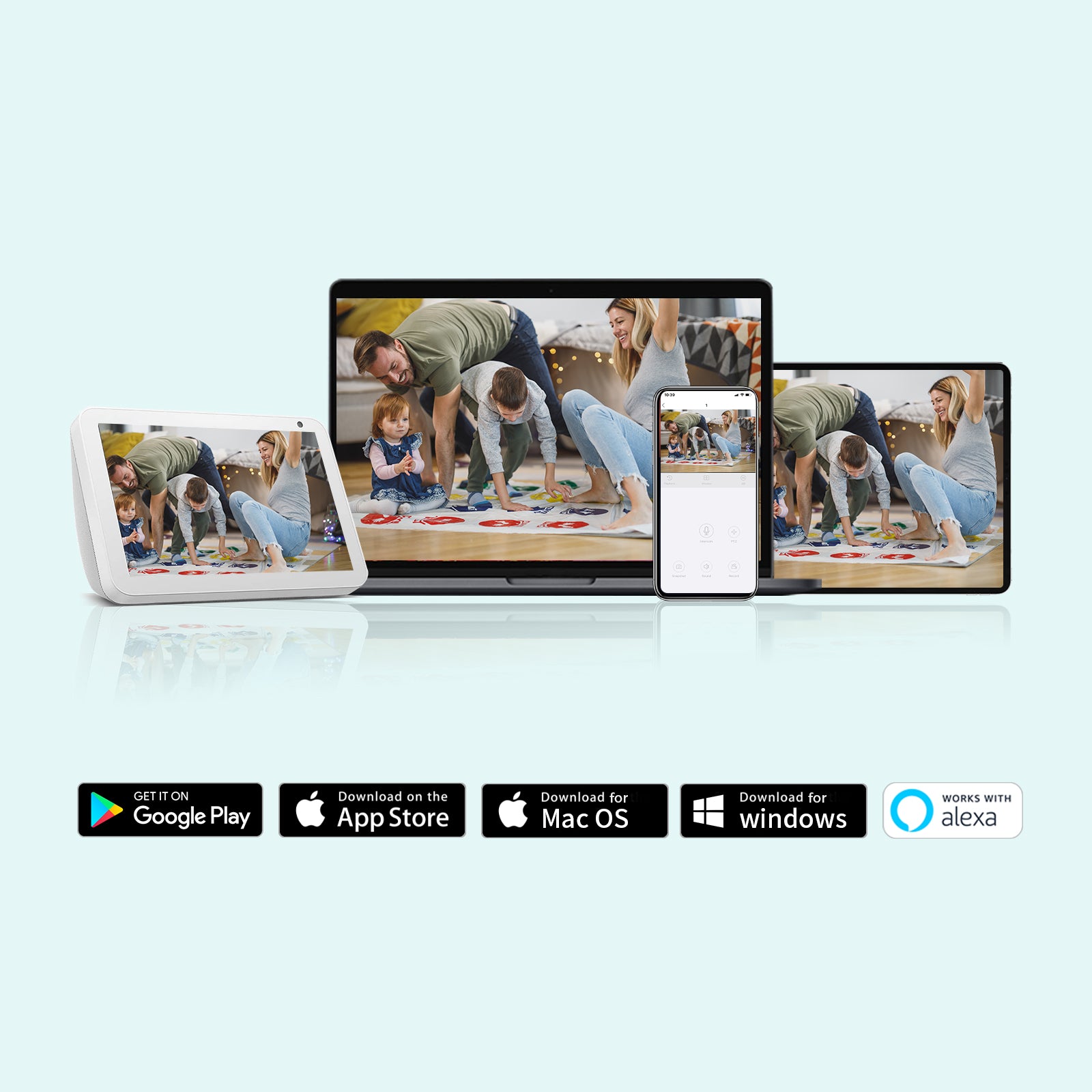 Easy remote view from all devices
By connecting the NVR to your home WiFi, you can view the cameras from anywhere anytime on iOS, Android, PC, Mac and Alexa.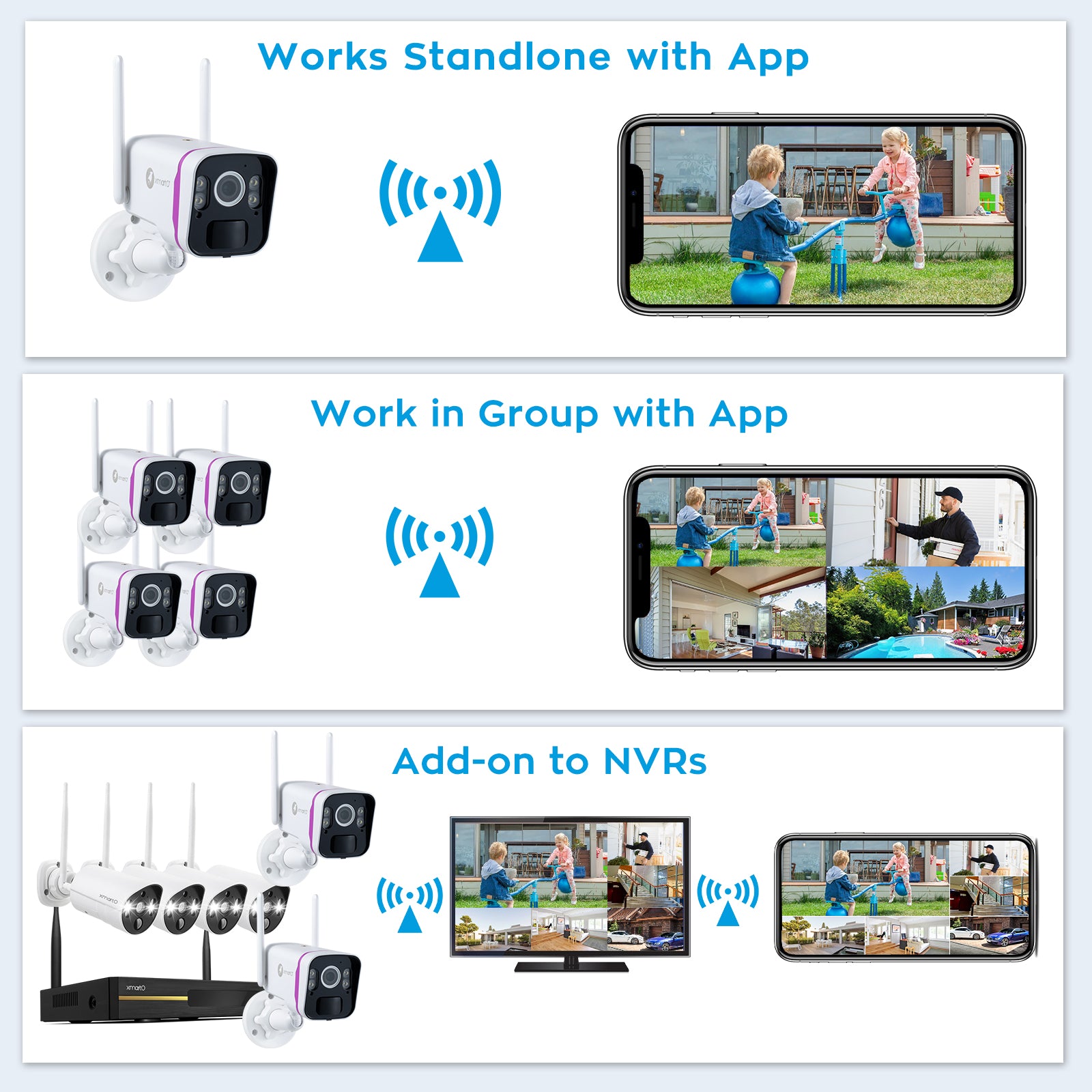 Multiple ways to use
You can use this camera alone, group multiple cameras to use or add this camera to an existed xmartO NVR or xmartO systems.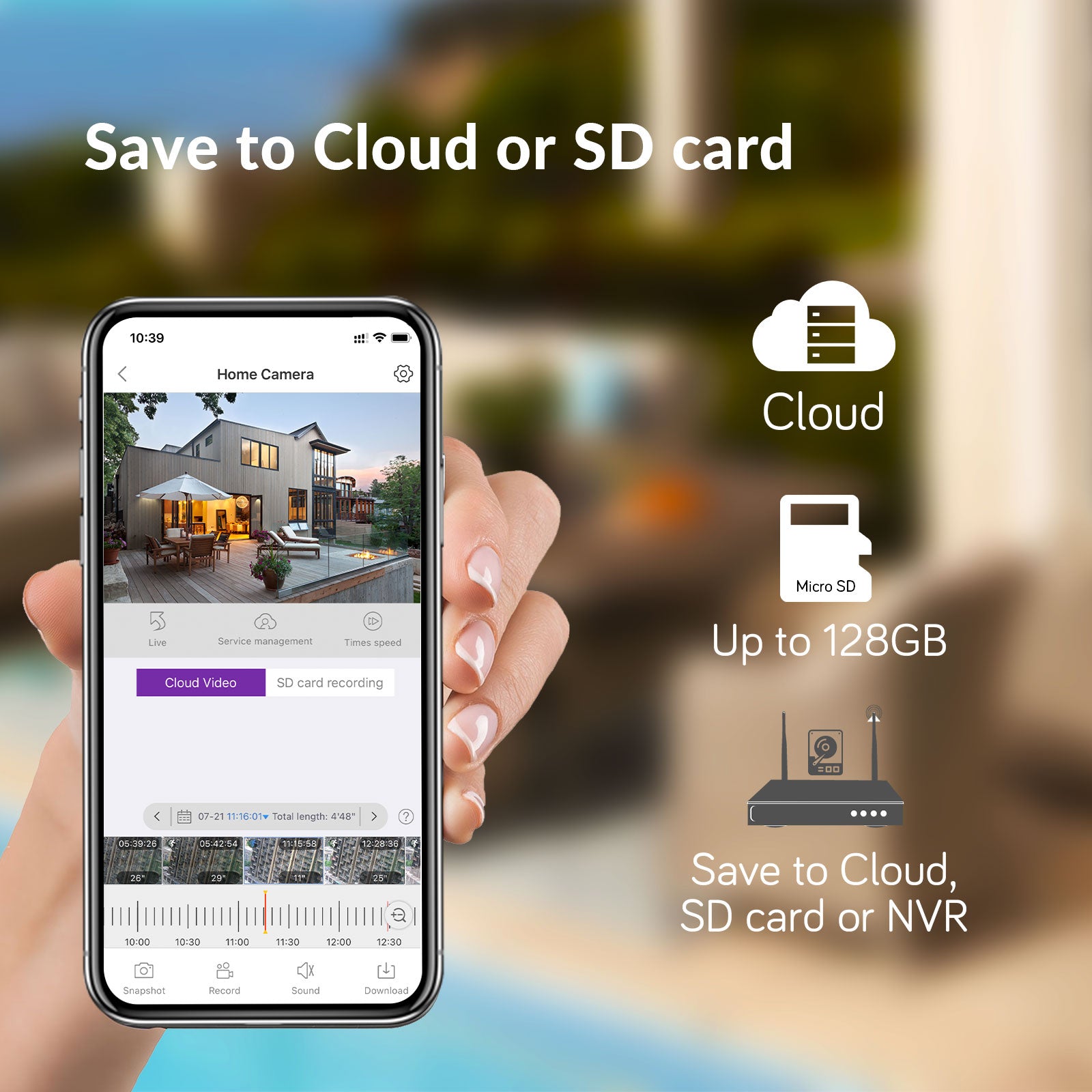 Saves to SD Card, NVR and Cloud
Insert an 8~128GB micro SD card to records your videos of past months.
Pair it to an XMARTO NVR and save videos of past years to the hard drive.
Subscribe the reasonably-priced WallPixel Cloud and save the videos to the encrypted AWS server.
You are free to use any, or all of them simultaneously.