100% Wire-free Easy Installation
The solar-powered camera connects to a WiFi or WiFi NVR wirelessly, and get power from long-lasting rechargeable batteries and reliable All-Weather-Charge solar panel.
Installing the camera only need you to fix it somewhere, and that's all.
It's easy to DIY for everyone.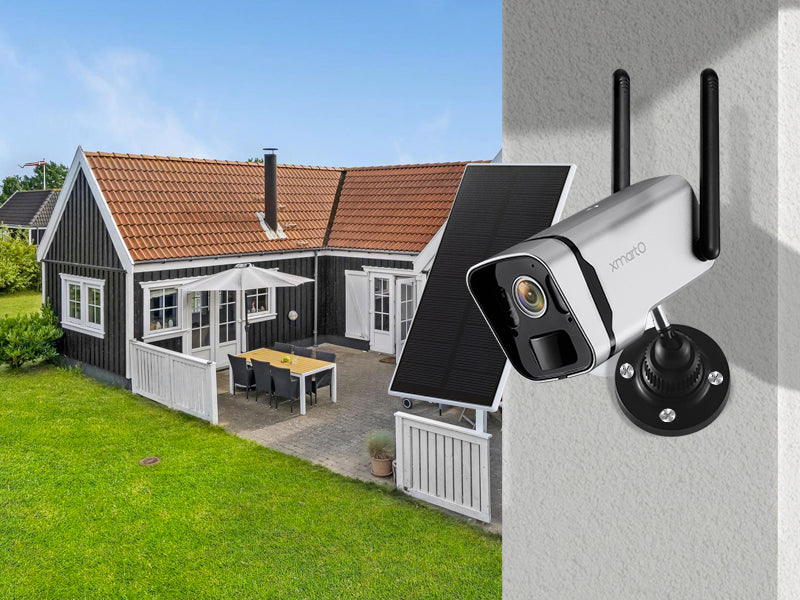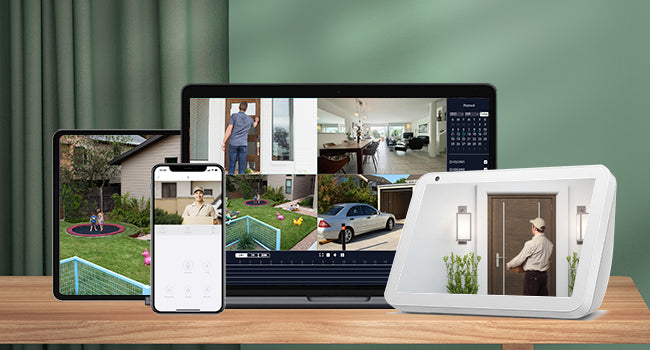 Easy Mobile Access, No Monthly Fee
Download the App and follow the on-screen guide to connect the camera to your home WiFi with s few simple steps, you are then ready to view all the cameras from anywhere anytime.
Permanently free Apps are available for iPhone, iPad, Android, Mac and PC.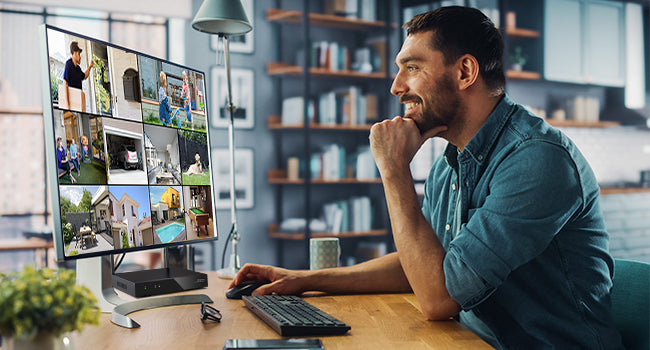 Works with XMARTO WiFi NVRs
The camera also works as add-on cameras to XMARTO NVRs. You can easily pair this camera to an existed XMARTO WiFi NVR and manage/ record up to 10 cameras simultaneously.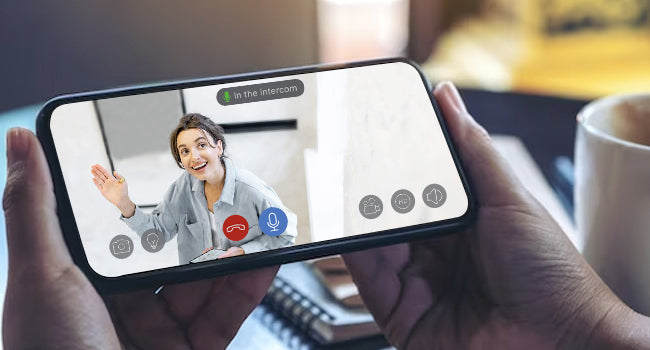 See, Hear and Talk
With built-in high-gain microphone and speaker, while viewing the live footage, you can hear and talk from your phone.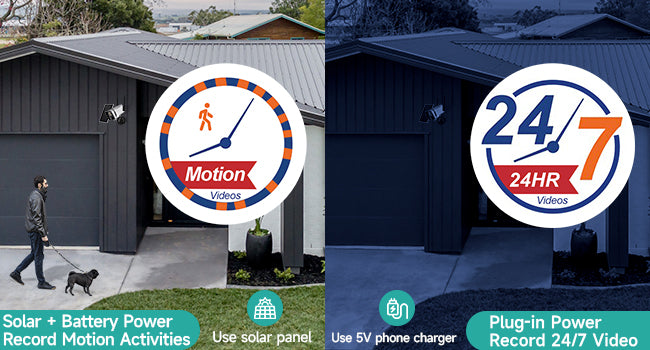 Motion-activated Mode and Plug-in 24/7 Mode
Like all solar/battery-powered cameras, the solar camera records when motion detected. It stands by to save power while no activity detected.
Plug in power with a 5V phone charger, XMARTO solar cameras can be set to 24/7 Continuous so they monitor and record continuously.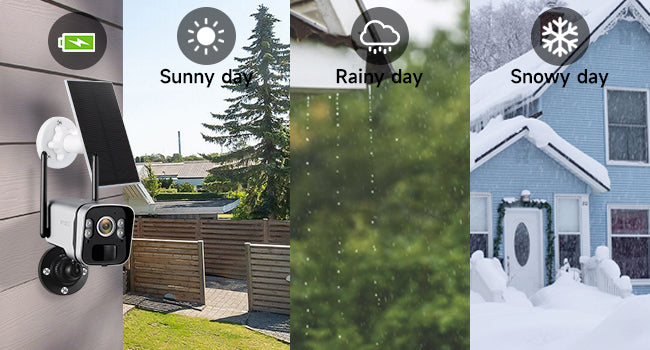 Charge Once and It Lasts, All-Weather-Charge Tech.
You only need to charge the cameras once, then the solar panels take over.
Each camera has large 120-day batteries (per charge), and the solar panels replenish power to the cameras no matter it's sunny, rainy or snowy days.
That shall keep the cameras' power at 100% most of the time.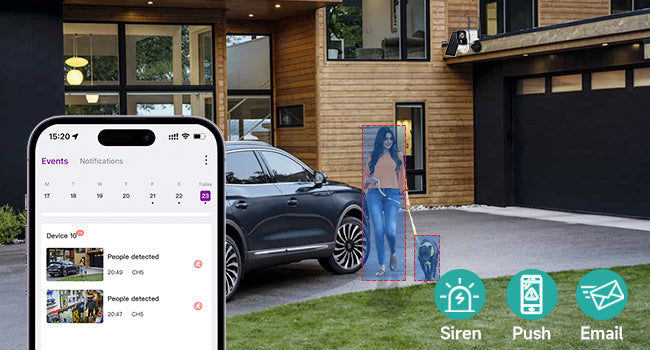 Thermal Human & Heat Detection, Siren Alarm
With professional PIR thermal sensors, the cameras detect people, animals and vehicles, and send you real-time App messages with snapshots & videos.
One tap to sound a siren alarm to ward unwanted visitors off without the necessity of confrontation.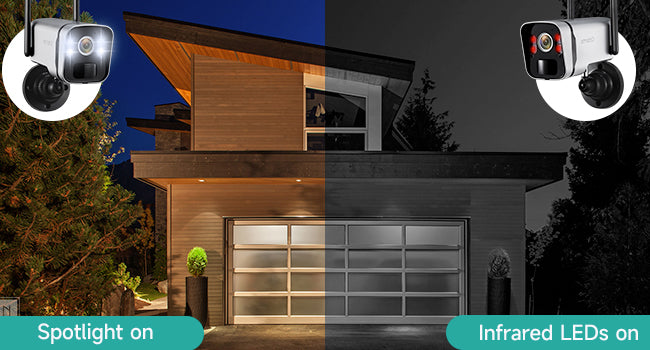 Infrared and Color Night Vision
The professional LEDs are infrared and spotlight 2-in-1.
You can choose to see black & white infrared night vision, or color night vision with the spot lights on.
The color night vision helps to see more details such as the color of vehicles and clothes.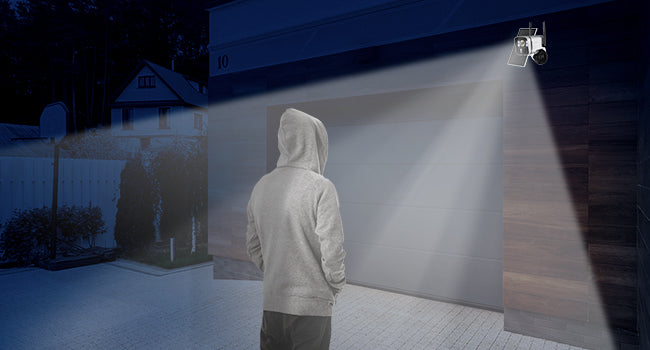 Automatic Warning Lights
With night vision mode set to AUTO, the camera automatically turn on the spot lights when motion detected. The spot lights perform warning lights and ward unwanted visitors away. If that's not enough, 1 tap to sound a siren alarm, to remove the danger without confrontation.