xmartO DPI2024 Indoor PTZ Camera with Auto Tracking - Works Standalone and Works with xmartO NVRs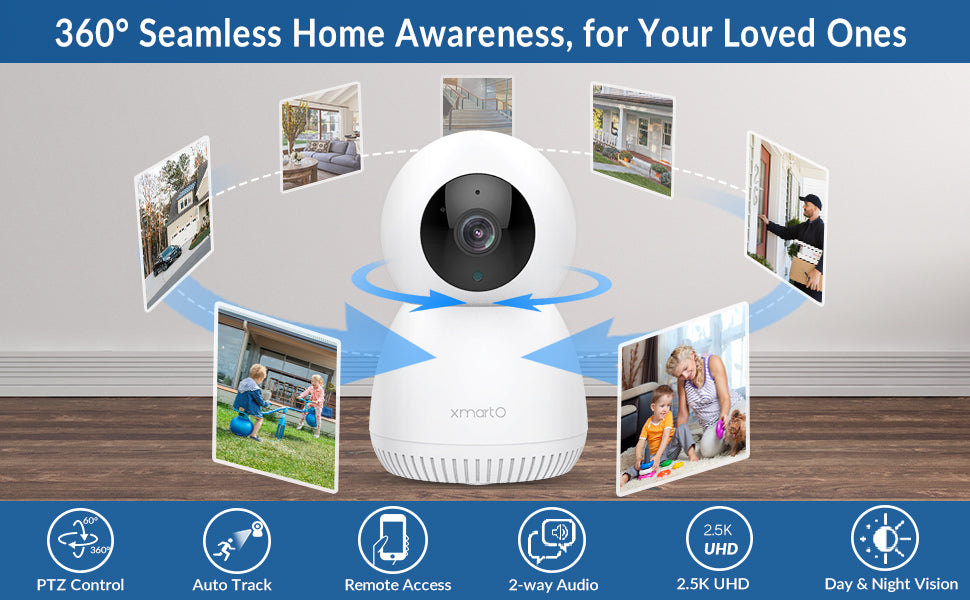 A Multi-task Indoor PTZ Camera
This xmartO DPI2024 is an affordable PTZ camera that you can place indoor. The camera works standalone, groups to multi-window view or joins to an xmartO WiFi NVR.
Reminder: This camera's resolution is 2K/ 3MP. If you are adding this to your NVR, please make sure your NVR is version 3.0 or above. Otherwise please go for model WB1324N or WP1324.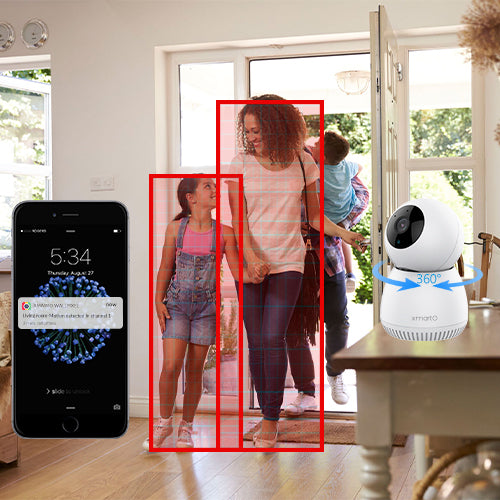 Human Detection and Tracking
With latest AI human detection embedded, the camera sends mobile App alerts when motion detected, and tracks the people's movement automatically.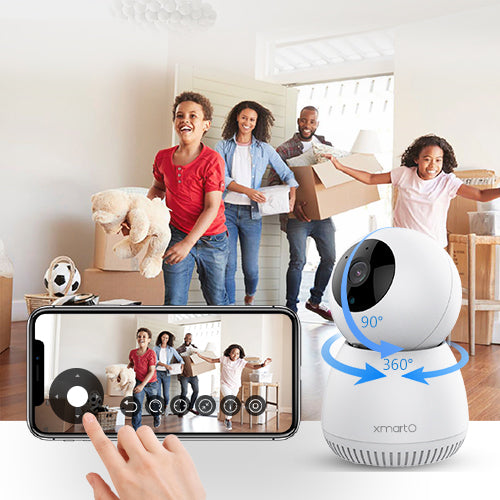 360° Broad View with PTZ Control
With 355° pan and 60° tilt, plus the camera's own 70° view angle, the camera lets you cover a whole room easily.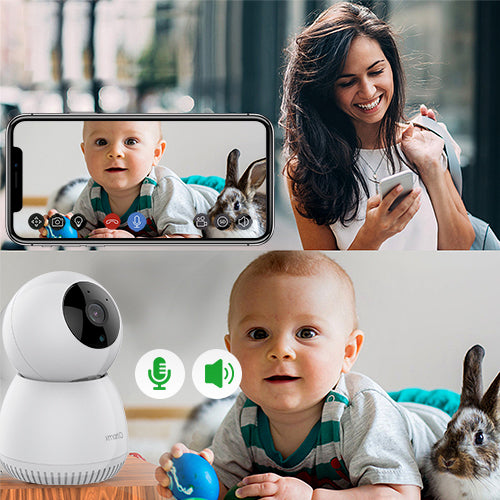 2-way Audio
The built-in microphone and speaker lets you hear and talk to your loved ones, from anywhere anytime.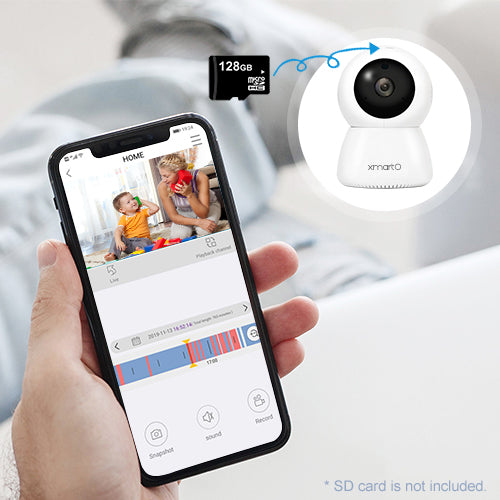 Easy Video Replay, Clip and Share
Videos saved to the SD card or Cloud can easily be replayed, clipped and share.
Tips: while replaying the video, tap 'Record' or 'Snapshot' to save videos/ photos to your mobile album for sharing.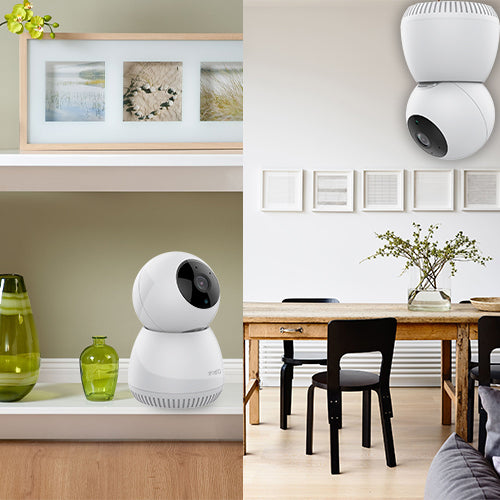 Put on Table or Mount on Ceiling
With a mounting piece included and reserve image option, you can easily place the camera to a proper spot.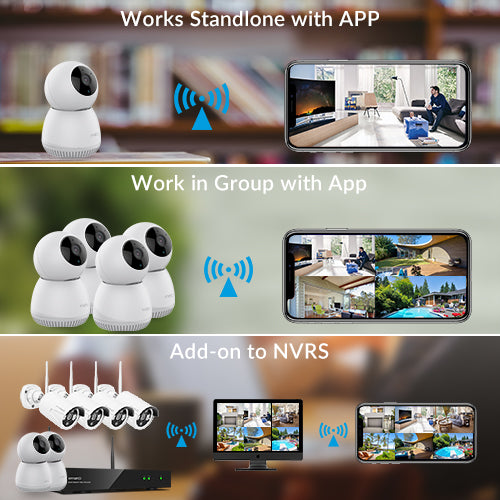 Multi-tasker Works with NVRs
You can use this camera alone, you can group multiple cameras, or you can simply pair this camera to an existed xmartO NVR.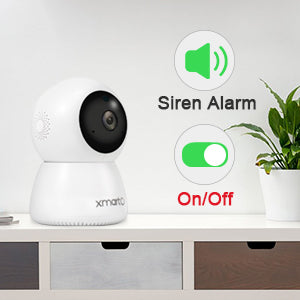 Built-in Siren When Needed
When you are not at home, turn on the siren might be a good idea. When motion detected, the camera lets out an alarm, or lets out your voice message.
Siren can be customized to your voice message from the App.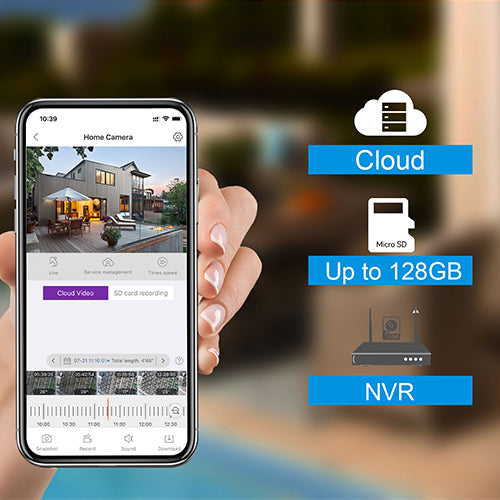 Secured Triple Storage Options
The professional security surveillance system comes with 1TB HDD for past 60-day local storage.
Each camera has SD card slot for in-camera storage.
Off-site encrypted US-based Cloud storage is optional in WallPixel App.
You can choose to use any one, or all 3 ways of storage.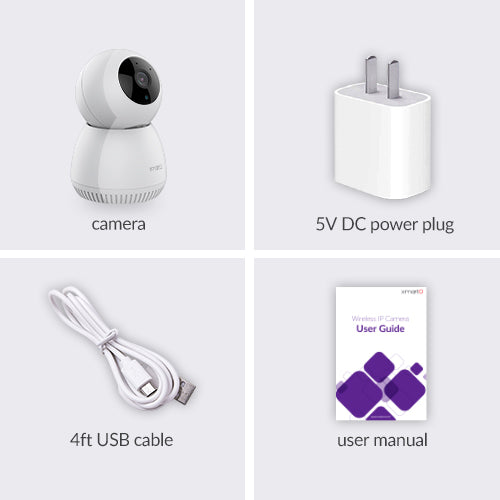 Package Includes
This Camera doesn't include the SD Card, the package includes:
Indoor PTZ camera x1
5V DC Power Plug x1
4ft USB Cable x1
User manual x1