2K HD Wireless PTZ Security Camera System - Light Bulb Cameras with Dual Lens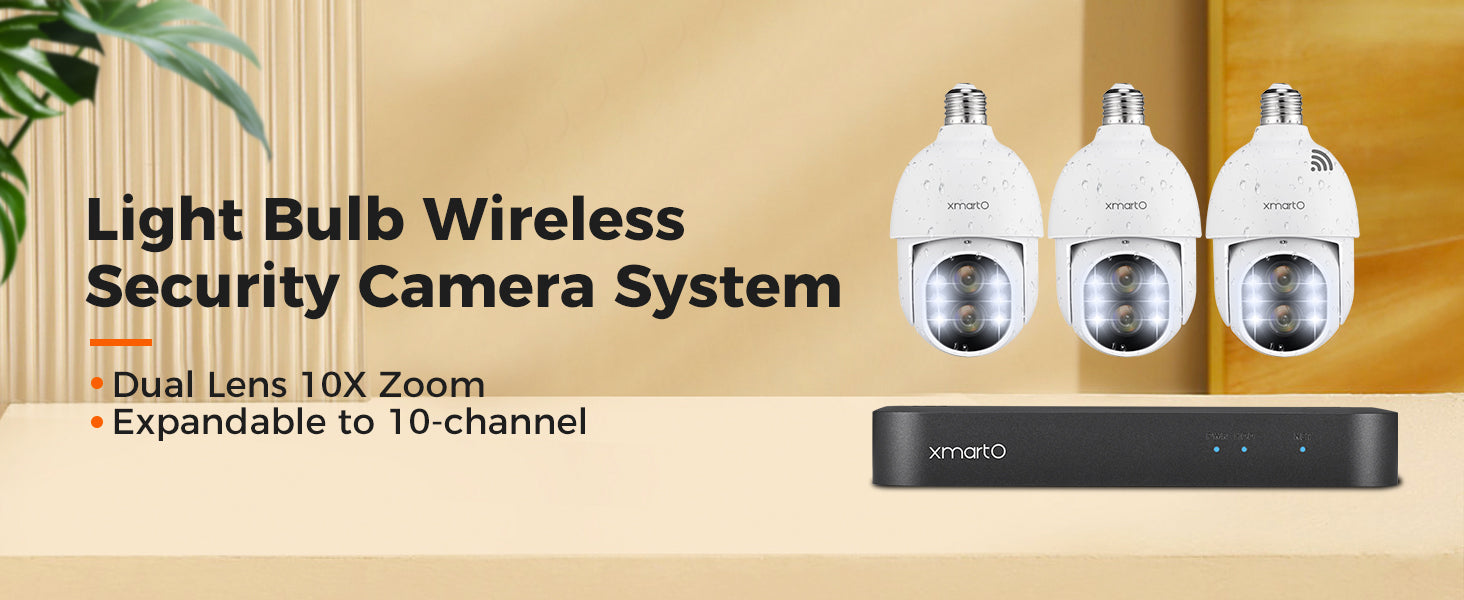 The XMARTO light bulb security camera system comes with 3 wireless PTZ cameras and a 10-channel 4K WiFi NVR. The auto-track WiFi cameras let you setup 360° 24/7 surveillance to your home without running any cable. The 10CH NVR manages up to 10 cameras so you can DIY your rest 7 cameras when needed..
Follow and Record Events Automatically
AI Auto Tracking & Return
The cameras automatically track people, pets and vehicles to make sure the NVR records everything. They automatically return to preset home points to keep viewing key areas after the trackings.
Easy Installation
Easy as Replacing a Bulb
No cable and no setup needed. You can simply replace some of your light bulbs, plug the NVR to a monitor or TV, and your surveillance is ready.
Zoom in 10X to See Details
Dual Lens - 10x hybrid zoom
With 3.6mm and 8mm dual HD lens, you can zoom in 10 times to see good details, even it's far away.
Flood Lights ON When Motion Detected
Color Night Vision
At night when motion detected, the cameras automatically turn on the flood lights and captures color night vision..
You can set the flood lights to stay on all night, or stay off and turn on Infrared LEDs.
Weather-resistance and Good Longevity
Works Indoor and Outdoor
Unlike most light bulb cameras, the XMARTO light bulb cameras are well built with IP65 weather resistance. You can mount the camera anywhere outdoor and indoor, without worrying about water soaking into cameras.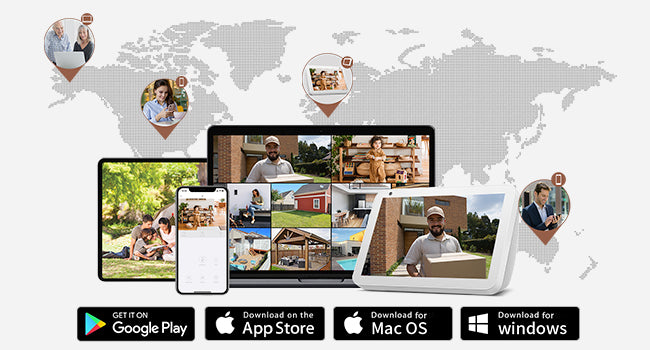 Easy Remote View from Anywhere Anytime
With the NVR connected to Internet with WiFi or Ethernet, you can view the cameras from anywhere anytime. The free Apps are available for iPhone, Android phones, iPad, Android tablets, PC, Mac and Alexa.
Apple Watch users can see real-time messages with snapshots from the watch.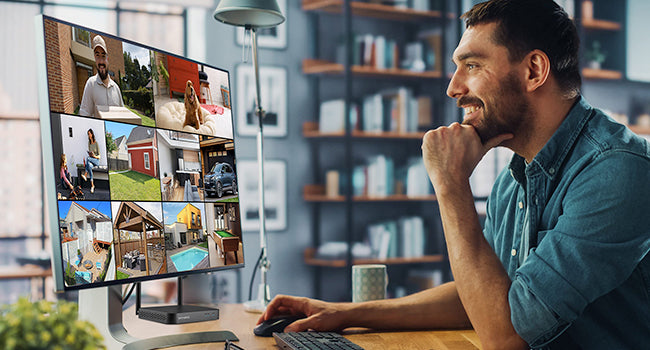 10-channel Professional Standalone WiFi NVR/ DVR
With a monitor or a TV for the NVR, you can view and manage up to 10 cameras simultaneously on the screen.
The NVR has its own built-in WiFi router to connect all cameras so the cameras won't be using your home WiFi.
In fact, the standalone camera system works even you don't have Internet service.
Easy Indoor and Outdoor Installation
Whether it's indoor or outdoor, you can do the installation easily.
Simply replace your light bulb to these cameras. The cameras will automatically connect to the NVR and start to monitor and record.
You may get E27 1-to-2 sockets to keep your original bulbs and add these cameras.
Dual Lens and 10X Zoom
With 2 sets of SoC, 2 sets of sensors & 2 sets of lens, the camera is a 3.6mm camera and a 8mm camera 2 in 1. With the 2 sets of hardwares and latest video tech., you get a 10X zoom camera.
The zoom is without any delay and does not need re-focus, the zoom is smooth as a hot knife through butter.
IP65 Weather-resistance for Outdoor and Longevity
With or without the protection your lampshade, the XMARTO light bulb camera works outdoor and indoor with the capability of standing elements.
Real-time MSG and Siren Alarm
When motion detected, the cameras push real-time messages to your phone.
1-tap on the phone to sound a siren alarm to ward unwanted visitor off without any confrontation.
Long Range WiFi Distance
XMARTO WiFi cameras with XMARTO WiFi NVR means long range WiFi performance.
In line of sight, the cameras work at a distance of up to 1300ft from the NVR.
With walls and WiFi interference reducing the WiFi distance, you can still mount the cameras a few hundreds feet away.
G3 Automatic WiFi Relay
The XMARTO generation 3 WiFi Relay tech. is now in any XMARTO camera that has constant power.
With WiFi relay, when a far/blocked cam has weak WiFi to the NVR, it automatically connects to a nearby camera and use it as a WiFi repeater to the NVR. This helps you to mount cams far to cover more areas.
2-way Audio, Hear and Talk
The 2-way audio is universal for almost all XMARTO cameras.
With high-gain microphones and speakers in cameras, you can hear voice while viewing videos.
If necessary, you can talk through the camera's speaker from the phone App, even that you are traveling in Europe.
DIY Your 10 Cameras
The 10-channel 4K NVR has excess performance as for the 3 of 2K cameras. It reserves the possibilities of upgrade and add more cameras in future. You can add up to 7 more cameras to make a total 10-camera security system. The 7 cameras can be any XMARTO camera.